How to make Reindeer Box Frames – Christmas Crafts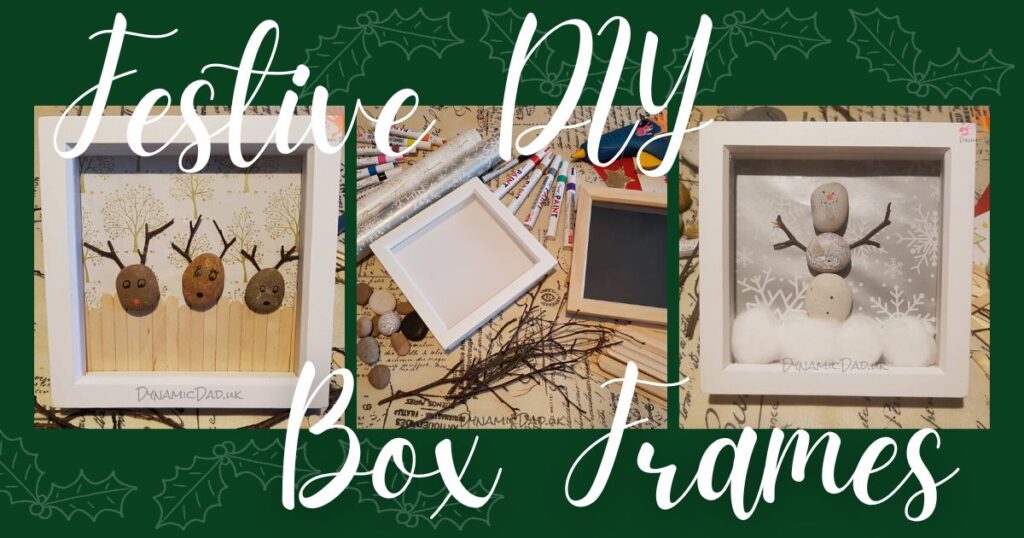 We love crafts, we love Christmas, so obviously we love Christmas crafts! This easy to make Reindeer Box Frame Christmas Craft idea can be set out year after year as a decoration or even given as a gift.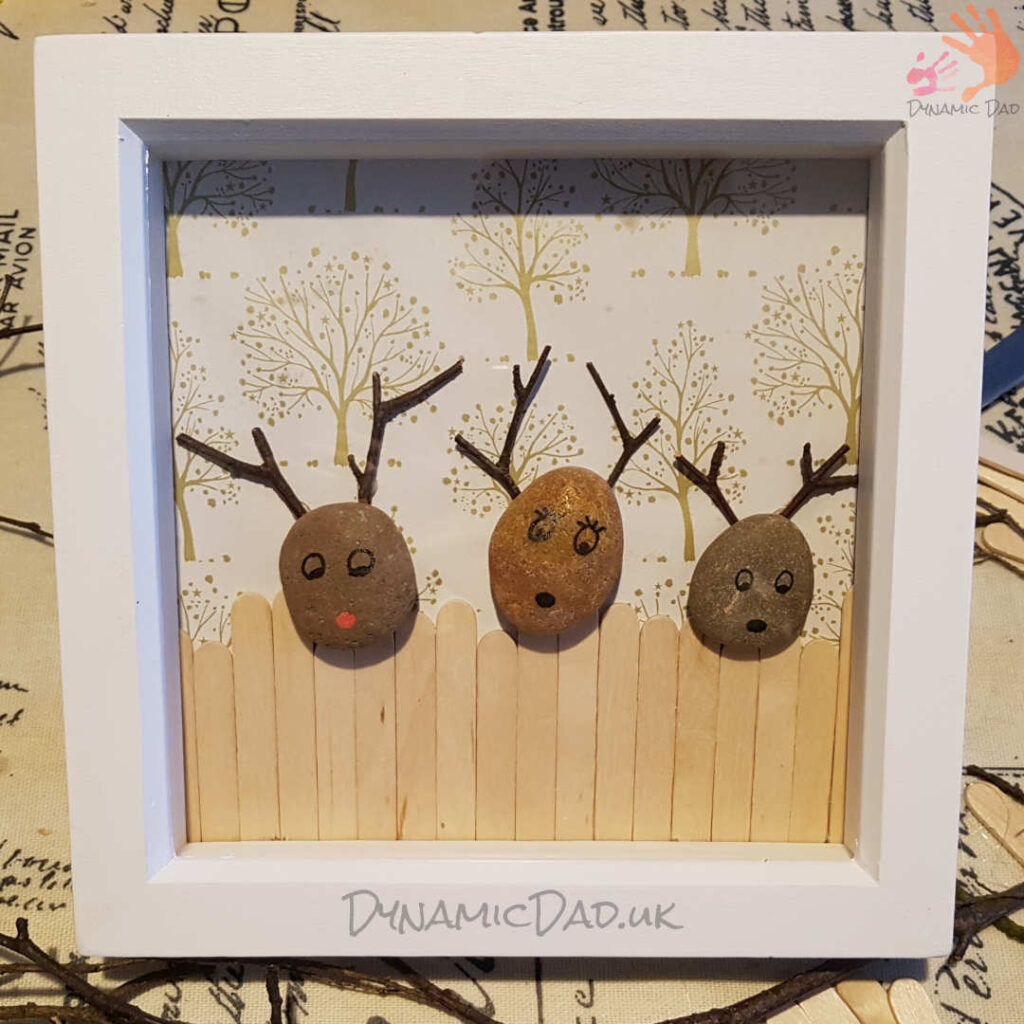 Read on to learn how to make your own reindeer box frame Christmas decoration.
1 Materials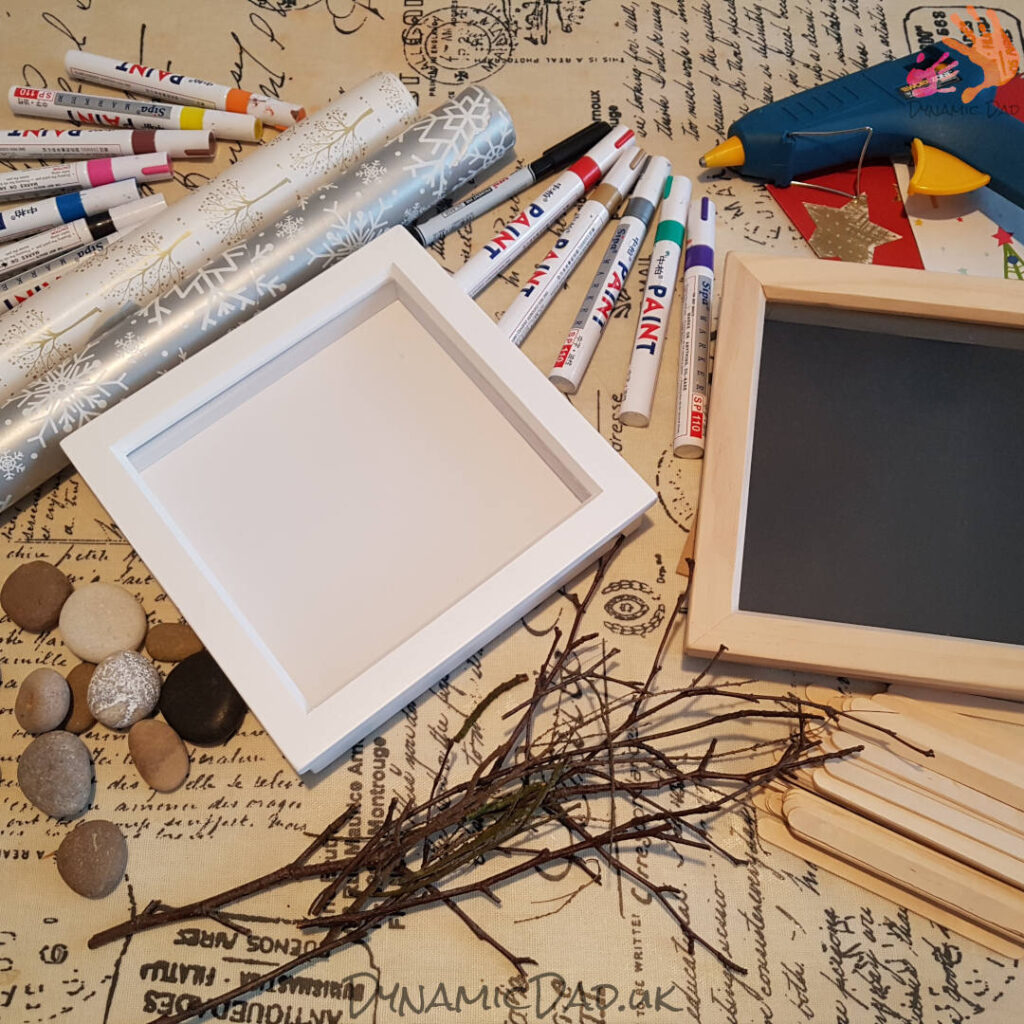 You'll need the following:
Box Frame
Backing Paper (we used wrapping paper – use anything with a design you like!)
Pebbles (must be able to fit in the box frame behind the glass)
Lollipop Sticks
Twigs
Paint Pens or Permanent Markers
Hot Glue Gun
Step 1 & 2 – Background & Fence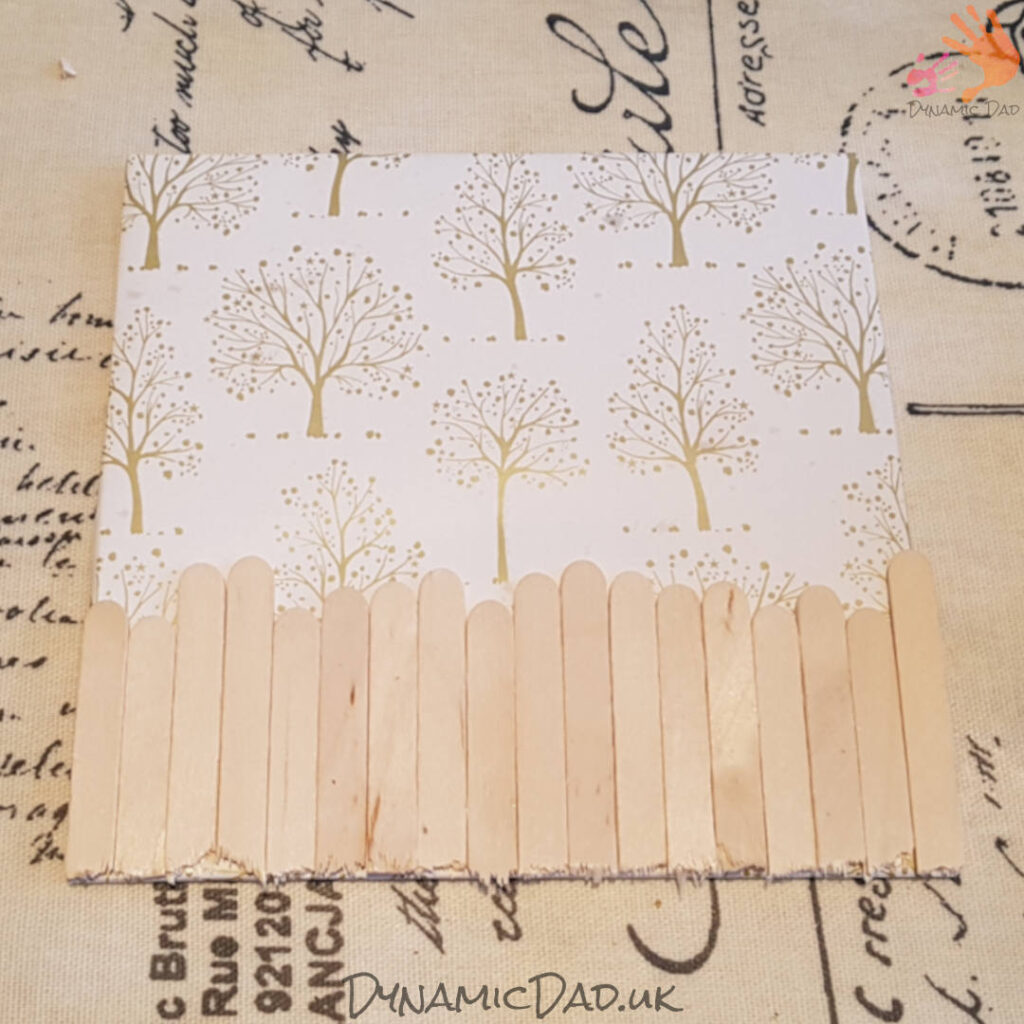 Step 1
Cut your chosen paper to the size of the back board (or cheat a little and fold it around the edges as we did).
Step 2
Break or cut the lollipop sticks to create a fence. The edge will be hidden by the border of the box frame, but you may need to tidy up a little to ensure a good fit. By using slightly different lengths we created this undulating or rickety effect fence line against our background of trees. Glue in place.
Step 3 – Add Reindeer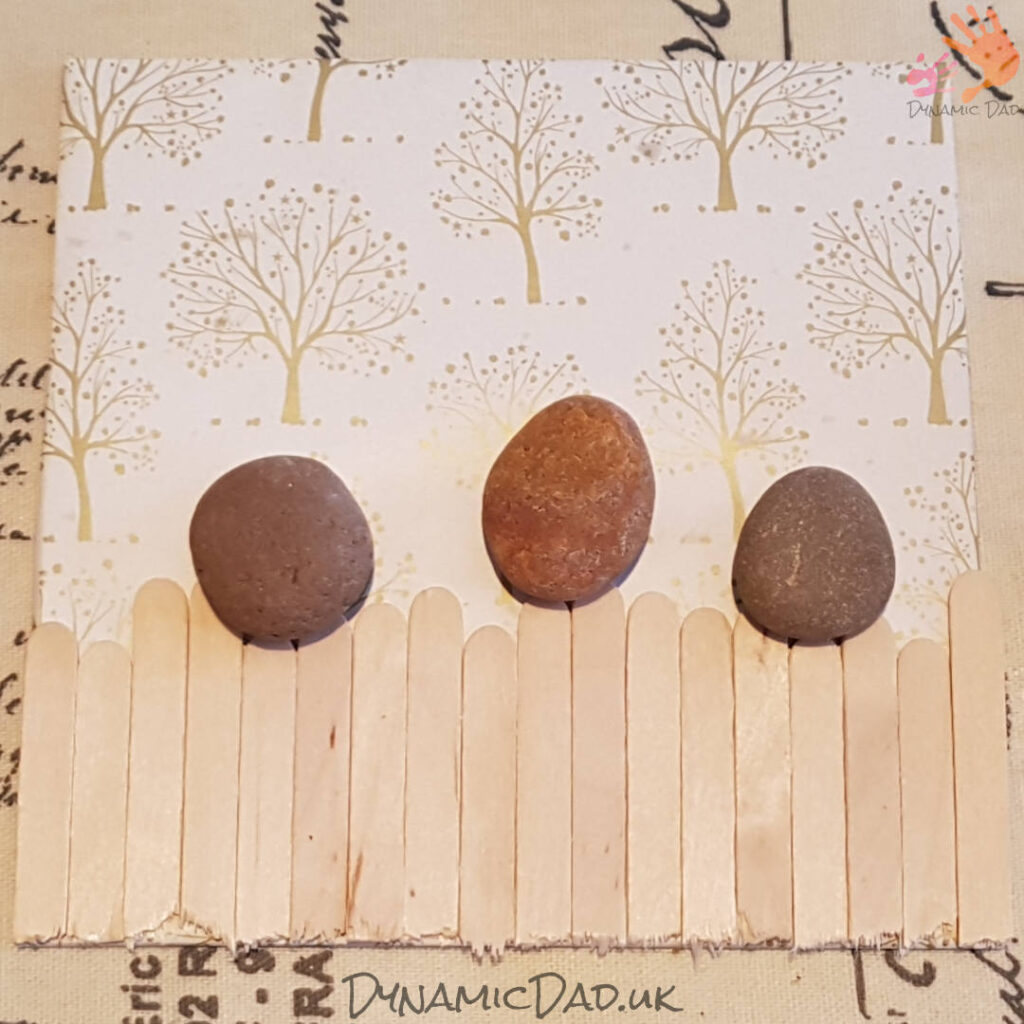 Hot glue some reindeer head pebbles into place. We've chosen a mix of shape, size and colour for effect and stuck them so they're just overhanging the fence. If you want to keep the glass in the box frame double check you can get the back on with the pebbles glued in place (or change your pebbles now as needed).
Step 4 – Antlers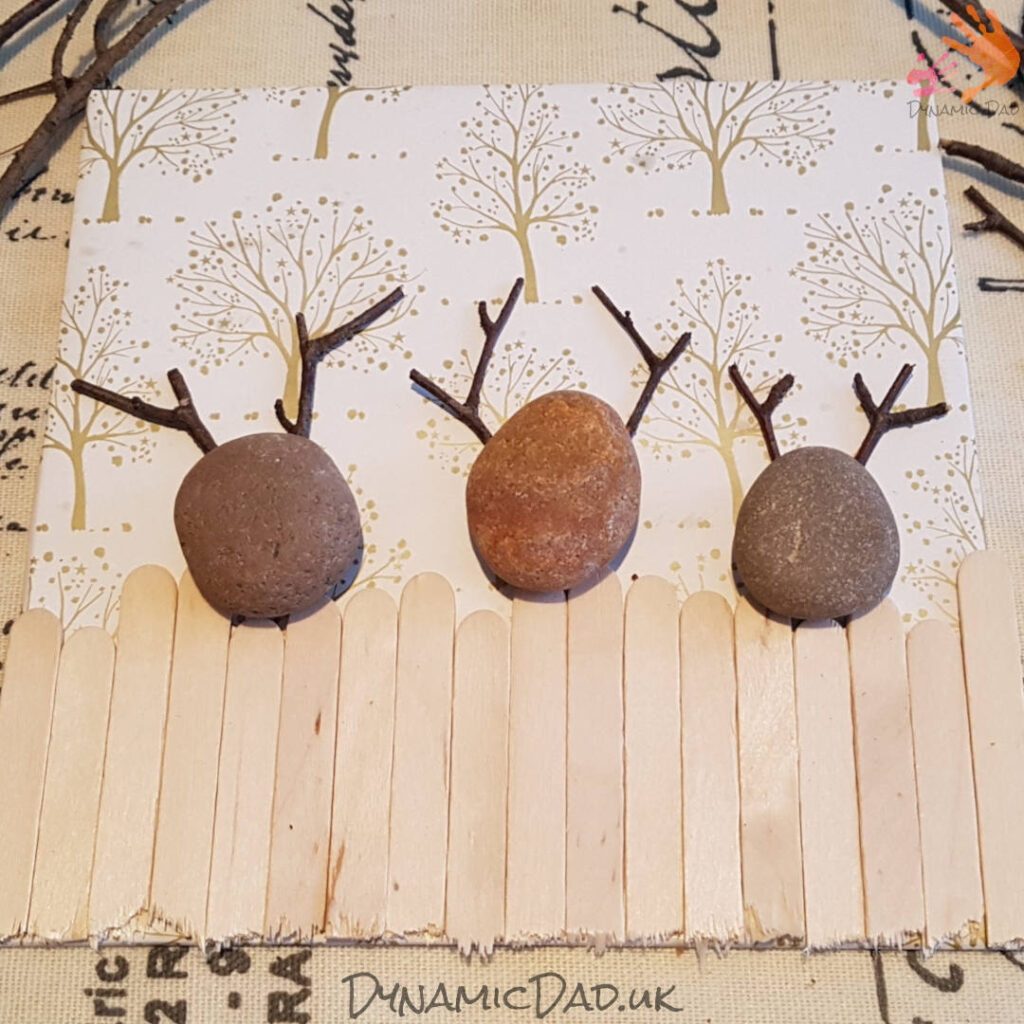 From our twigs we selected and broke down six antler-like offcuts that looked about the right size for each reindeer and hot glued them in place.
Step 5 – Reindeer Faces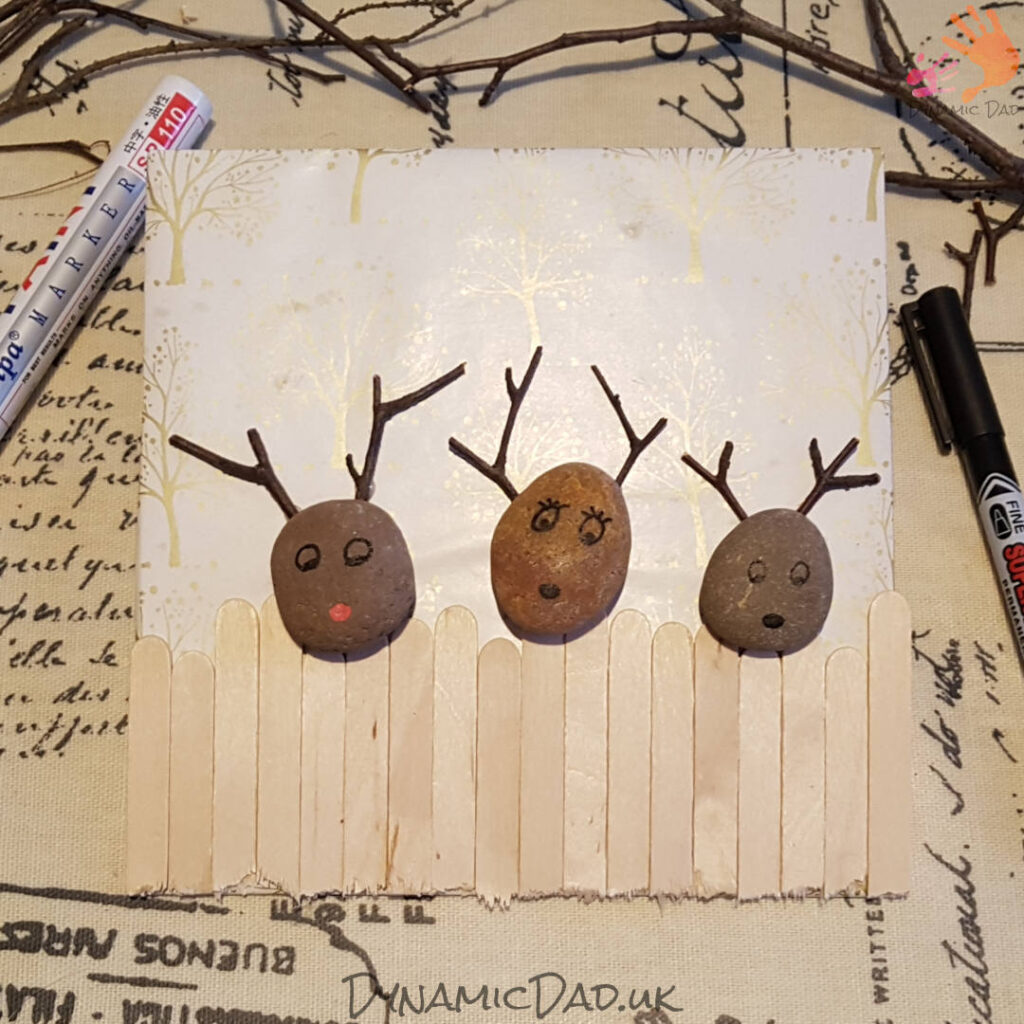 Using paint pens or permanent markers draw on the eyes and noses – don't forget Rudolph! Add as much detail as you like, here we've decided less is best. I wonder what they're looking at?
Step 6 – Back in the Box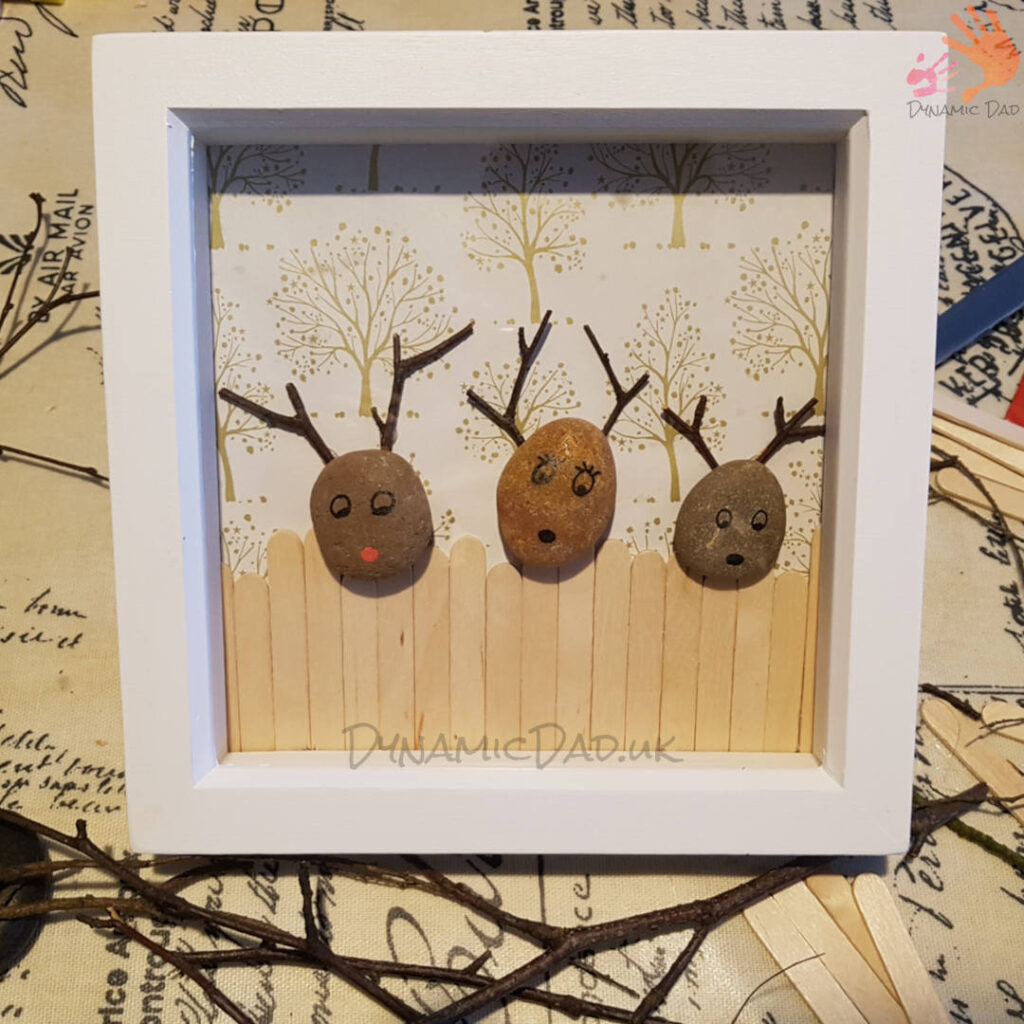 Give the glass a good clean on both sides and reassemble your box frame – congratulations, you're done! Don't forget to share your reindeer box frame Christmas craft on social media and tag DynamicDad!
Alternative Ideas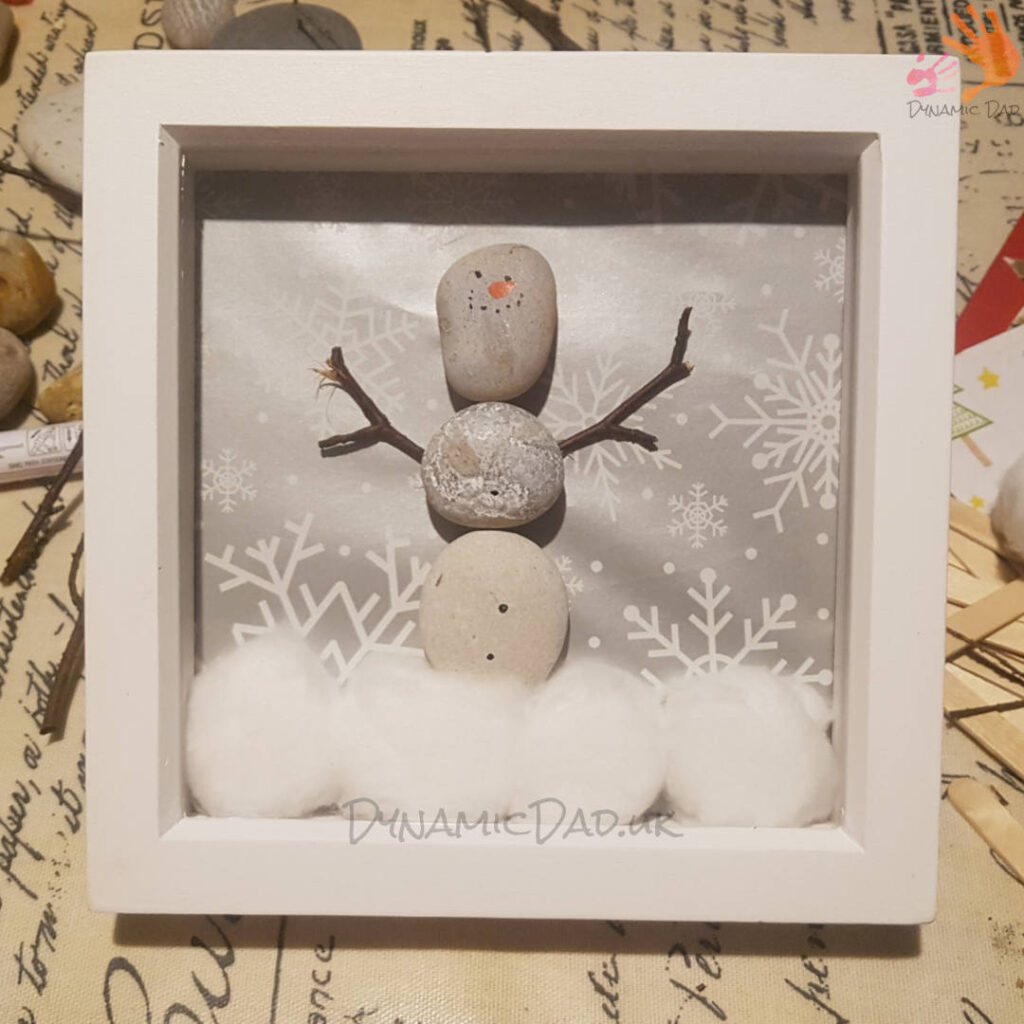 There are all sorts of alternatives you could create – here we've made a little snowman with white and grey stones, plus some cotton wool balls. What can you come up with?