How to help your kids thrive in two homes after divorce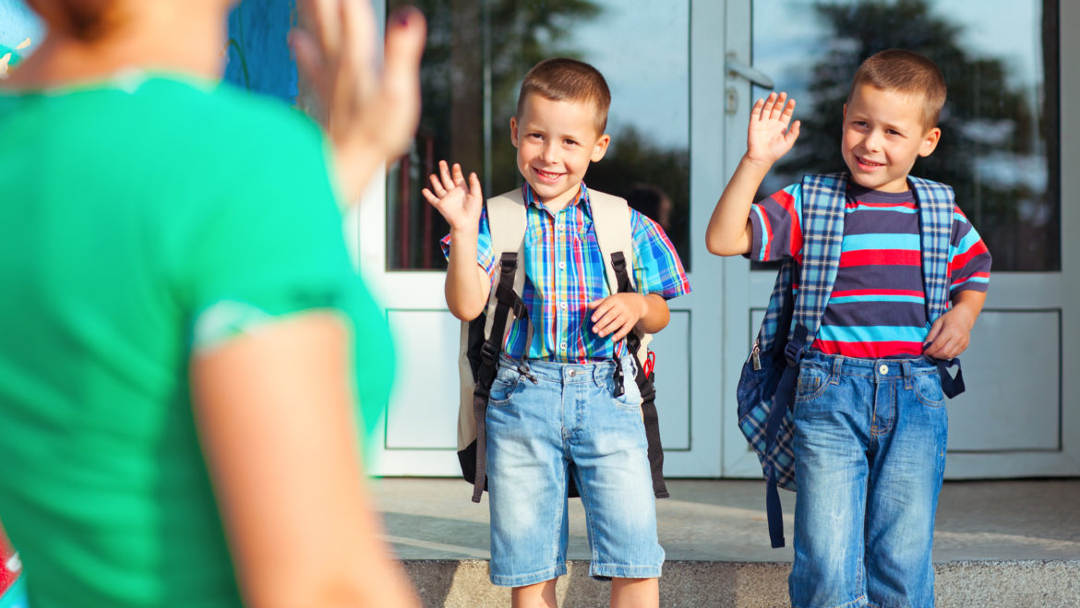 Separation is really tough on kids, the anxiety of having to transfer between two houses can be even more so.
That said, many if not most children would prefer a two home, two parent arrangement over losing the relationship with one of their parents.
Research has also proven that children fare much better after separation when they have unrestricted access to both parents.
This means that making a child comfortable in two homes is one of the most important actions to take after divorce or separation.
With so many separated parents finding it difficult just to talk, it's no surprise you're wondering what to do when your child lives in two homes, and how to make it work for them (and you).
I know first hand the challenges – money, space, time. Not to mention the emotional support our children need. Thankfully, my daughter now knows she has two homes, not a home where she lives and somewhere she visits.
With the right ingredients, some careful cooperation (where possible), discipline, planning and care your children can be more than just happy living in two homes, they can thrive.
From research and experience I've listed some tips to make it easier for your kids to live in two homes, whether the question is how to make dad's house comfortable, or mum's.
Give them knowledge.
One of the biggest stressors after divorce, for younger kids in particular, is where everyone is going to live.
Our children are concerned with more than just where they will live. They want and need to know where their other parent is going to live, too.
They want to know whether dad will be happy and safe, who will say goodnight to him and cuddle him when he's sad?
To children, it is unfathomable that anyone would leave the security of their home and they are genuinely worried about the well-being of the parent who has moved out.
Older children will share similar worries, to a greater or lesser degree. They still love both their parents, no matter what.
They still want to see and spend time with both parents, and may be fearful that they will never again be able to play, sing, draw, read with or whatever their favourite activity is with dad.
Anxiety can creep in quickly and easily with children, who will have a number of fears.
Many of these could involve arrangements for and staying at the new home of one of their parents, and living between two homes in general.
It is important then that both parents reassure the children, of any age, that both parents will  be housed safely and comfortably, and that the children will still have regular quality time with both parents, in two homes.
To make this regular contact easier and more comfortable for children living in two homes, try the following:
Give them their own space.
Everyone needs their own space to process their emotions and fears, and this is especially true of children and adolescents.
One way or another, you must ensure that this is provided for in your home and the children's second home.
If you can afford it, give them with their own bedroom(s). If not, make the best possible use of the space you have.
Make use of bunk beds, loft beds, Murphy beds & other similar dual purpose furniture. Looking at "tiny homes" on social media & YouTube can be a great source of inspiration – as can a visit to a store like IKEA.
The aim is to provide them with their own permanent space in each home, even if only a few drawers in a shared bedroom or a comfy corner in a bedsit.
Avoid temporary Z beds, sofa beds etc. as by their very nature, your children will fell like guests or intruders in your home. This should never be the case.
Even if you are the one to sleep on the temporary bed, they could well feel guilty for forcing you out of the 'nice' bed.
The same applies if they stay in your 'office' or if you use their space as a store room.
The important thing for a child living in two homes, is that they have their own space in both – no matter how small.
Furniture and screens can be used to create separate areas in smaller homes like bedsits & lofts, or to divide bedrooms between two kids. This allows you to have time both together and alone as appropriate, without feeling like you're encroaching on each other's space.
Even pack away beds have their place, so long as they belong to, are used by, and protected as one person's only.
Make it fun.
There will be natural anxiety about living between two homes. Some children will even feel guilty for 'abandoning' the parent they leave behind.
Help your kids live happily in two homes by making their second home a little more fun.
Some simple, inexpensive age appropriate decoration and a spark of inspiration can really make the difference, especially when you first show them around.
Add a run of fairy lights and a castle poster and say the fairies must have done it because they knew a princess was moving in, or fix a bamboo cane and flag to a bunk bed to ward off other pirates.
Tailor things to your children and involve them where you can. It will help them feel important and give them a sense of belonging and responsibility.
Giving them a choice between a few sets of bedding that you can afford they will like can help, without it breaking the bank.
Minimise packing requirements.
Age and activities will have a significant bearing on this, but as far as possible try to avoid having the kids pack a bag each time they "visit".
You don't "visit" your home.
As far as you can afford to, duplicate the necessities. Children living in two houses have enough to cope with, without a forgotten toothbrush adding to the burden.
It should be possible to provide toiletries, towels, pyjamas, bedding etc. in both homes, and even clothes can be bought in age or size appropriate lightly used bundles from eBay, Facebook, GumTree, CraigsList and so on.
This is something I have done for my daughter for the last few years – and I can sell on the things she's not really used to part fund the next batch.
Some things children will always want to have with them – good example is the favourite teddy. Even these can be duplicated or replaced over time though…
The favourite will inevitably be forgotten from time to time and this presents an opportunity to either duplicate it or choose a suitable surrogate for dad's house (or mum's).
Take kiddo out to choose their own new special teddy for dad's house and help further ease the burden of things that need to be transported between parents.
Other things to ensure you have available in both homes include stationery for homework, art & craft essentials, toys, games, books and movies. Things for days out like swimsuits, footballs and beach essentials make life easier too.
Children and teens can and will get really frustrated about not having the things they need in the house they're in. It is your job as parent to help minimise these frustrations – this includes giving the other parent the "heads-up".
Everyone will forget something – the solution is not "I told you so" – it's preparedness on your part. There is a fine line between mollycoddling and being obtuse, and you need to find it – they will appreciate it (even if the teens don't say so!).
Drop the kids off there.
The exchange of care can be the most traumatic part for children living with parents in different houses.
Often, this is when emotions boil over for both parents and children, resulting in tears at handover.
A simple step to make life easier for everyone, is to always drop them off.
There are many benefits, especially for the kids who get to spend maximum time with each parent. It also avoids inadvertently interrupting games, shows or activities that could cause upset or frustration, by picking up at an inopportune moment.
For parents who still have significant friction with each other, using a day-to-day third party activity such as school, sports clubs etc. can ease the burden too.
Drop the kids off for their activity as normal, the other parent picks them up, and the scenario is reversed for the return of care.
Ensure a familiar feeling of home at dad's house.
Ideally, you will duplicate several things across both homes. I know from experience though that this can be expensive or impossible.
Because change can be so overwhelming, especially in the case of a second home with dad, try to negotiate a share or rotation of some favourite items.
Things like a familiar bedroom lamp shade, night light or favourite dinosaur plate can help if you can agree with your ex to hold them at your place or exchange them every so often.
Remember, this is about making it comfortable for the kids, not you.
In time they will become comfortable in their second home as you continue to involve them in decoration, purchases etc.
Giving pride of place to something they have done, achieved or made will also help them feel involved and welcome. Whether a school photo or a crayon drawing on the fridge, make sure you display it proudly.
Establish routines.
Part of the above feeling of familiarity and belonging comes from establishing routines.
We already know that children thrive on routine – whether it's the morning routine, during school or getting ready for bed. While children with two homes may have different routines with each parent, they will adjust easily.
It can be made easier still for them by matching routines where possible.
Knowing what to expect, where and when will ease the anxiety of children travelling back and forth between parents.
A visible calendar, colour coded for mum and dad and duplicated in both homes can really help. It makes it clear when they are where, as well as when to expect to speak with their other parent.
Even something simple, like always preparing the same meal (fish 'n' chip Fridays) for their arrival can ensure the kids feel welcome and at home at dad's.
Eat together.
The strongest family units are the ones who sit down and eat a meal together, interact as a family and catch up with each others successes and woes.
Make and take the time to do this with your children. You'll be surprised at the things you can learn about them, their life, their fears etc. when you stop to have a conversation.
Make sure distractions are turned off – the TV, phones etc. and really focus on them, as well as sharing your day in an age appropriate way.
Even if all you do is discuss plans for the next day – which park to go to, whether you have to hang the laundry out first or walk the dog, it is a conversation that is worth having and will mean so much more to them than you may perceive.
Try to encourage your children to talk about their day, but be aware they may feel shy or anxious at first.
I used to talk about "unusual" things I'd seen – normally boats, tanks or helicopters on the back of a lorry on the motorway.
To you and me, it's nothing special. To a child it can be exciting and engaging – and this will help them build the confidence to talk about other things in time.
Clean together.
Children learn by doing and everyone thrives on an appropriate degree of responsibility.
Whether it's walking the dog, laying the table or vacuuming, get your children involved.
It's a job that needs to be done, so you can either do it while they do something else, or, you can make the best use of your time together while also teaching them life skills, responsibility and respect.
For younger children you can even make it a game – who can finish first or put the most toys away?
Children will benefit from this with a stronger sense of teamwork & family bond, as well as increased self confidence as they master new skills.
There is no need to feel guilty for making the children work – these are life skills they will have to learn from somewhere, it makes sense for you to be their teacher.
It will also help them achieve and feel a sense of independence earlier than they would otherwise.
Obviously, make tasks age appropriate and achievable. The intent is to grow a bond, as well as skill and independence, not to foster self doubt over the inability of a six year old to cook a roast dinner with all the trimmings.
Don't compete, do stay positive.
It can be very difficult for parents of children with two homes to hear how nice things are with their other parent.
It can be incredibly tempting to one-up their efforts to provide a comfortable home for the children.
Don't rise to it.
Both parents are typically very cash-strapped after a separation. Financing and furnishing a suitable home for one is expensive, it is significantly more so when trying to provide on a single income for multiple people. Harder still when that single income is spread across both homes.
Both parents should be trying to provide a suitable family home, so don't put your children in a position of deciding which home is 'better', nor attempt to make it difficult for the other parent to provide an appropriate level of accommodation.
Don't spy, or ask your children to lie.
One of the easiest ways to undermine the trust of your children or their other parent is to ask them to supply you with information, or their other parent with disinformation.
Parenting is a battle, yes, but not against the other parent using the children as fodder.
It is a battle for the success of the children, with the other parent, against the world.
You want the children to feel safe, secure and comfortable in your home and in your relationship with you. So do they. They also want this with their other parent in their other home.
Asking them to betray their other parent undermines their trust and is a wholly inappropriate thing to do.
If you need information, ask directly at source. If you believe you're being lied to, take note and move on. Do not involve the kids in adult issues.
Let them be children, not informants. If they are fed misinformation or make a mistake, that you act on to your detriment, whose fault is it? You have no right to be upset at them, you had no right to involve them in the first place.
Protect them from the ugliness of your disagreements and instead show them a loving, caring, supportive parent.
Do this, and wherever you are is home to them.
---
For further reading there are some great books on parenting and co-parenting after divorce, and I thoroughly recommend you invest some time in them.
It really can make a positive difference to your relationship with your kids, as well as with the other parent.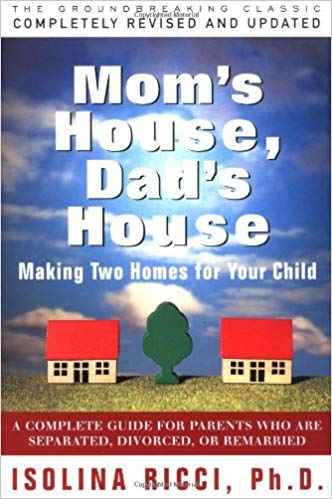 Mom's House, Dad's House: Making two homes for your child
While not new, this is a great book with sound advice that hasn't really changed over the years. Child first ideas, the effect of verbiage, philosophical and practical tips to help separated parents and their kids living in two homes. Due to the age of the book there is some bias, but if you can look beyond this there is definitely useful content.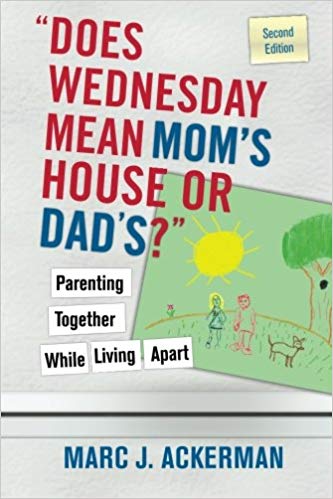 Does Wednesday mean Mom's house or Dad's? Parenting together while living apart
Using simple and direct, non-judgemental language this book puts the child first in coaching parents to work together. The second edition also includes thoughts on collaborative divorce, fathers' rights and electronic devices written by a psychologist and child custody expert.
---