Dads need "me time" too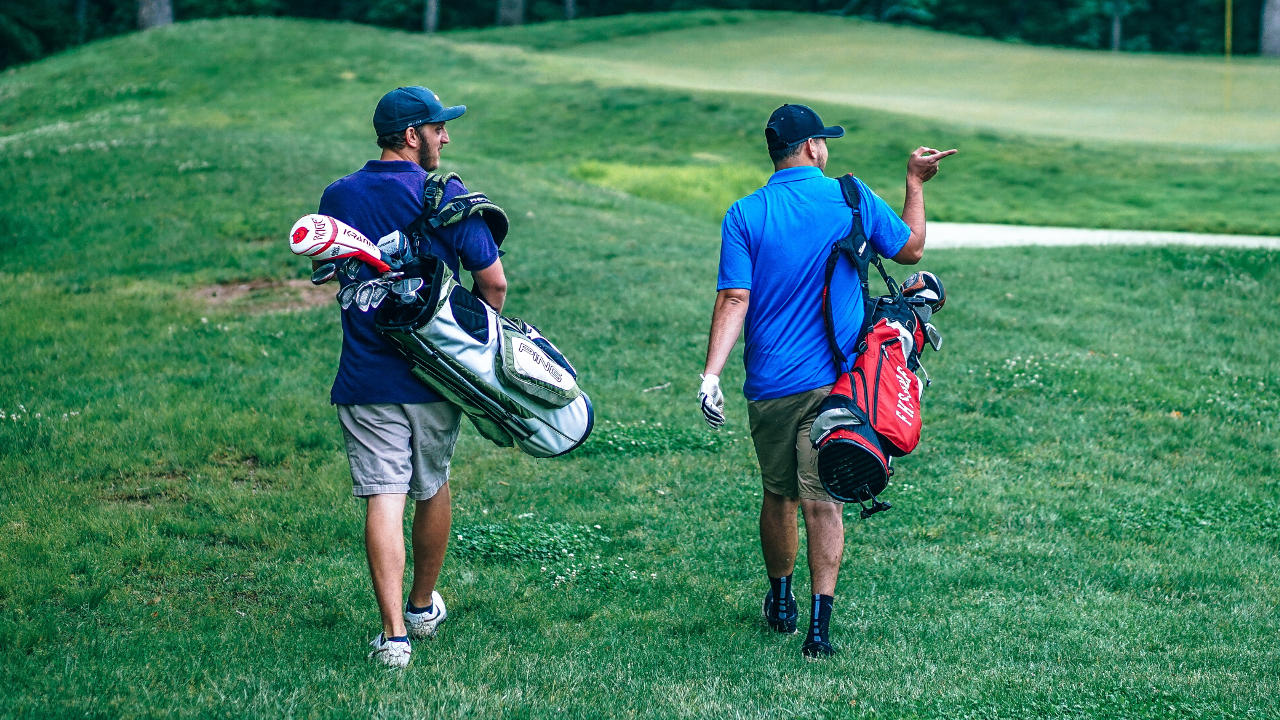 I try to avoid gender & role stereotyping as we work our way into the 21st century because more and more parents are swapping their traditional roles, so please take everything here as applicable to either gender and I suppose more accurately the parent who goes out to work.
In the 'traditional' home, one partner, usually the man, would go out to work while the other stayed at home with the children. In the more modern home, the other may now work part time, work from home or in many cases, also work full time.
This is almost a necessity now – few can afford to live on one income and there is a very tight balance between working to pay for childcare, and not working in order to look after the children yourself.
This article, though a few years old, suggests the stay at home parent's equivalent salary is in excess of £150,000.
The 'typical' work-life balance
Continuing with the 'traditional' family setup for now, lets look at some generalised perspectives – ones that can be pretty toxic to relationships.
Dad goes to work in the morning, leaving often before the children have had breakfast to allow for the commute to work.
Meanwhile, Mum deals with the morning routine – getting up and dressed, breakfast and the school run, as well as nappies etc. Then, there's the housework and let's face it, mountains of laundry that multiple people will produce.
There are snacks to be prepared for after school, the school run itself, and toddler entertaining to maintain throughout the day.
Later…
Once everyone has been rounded up, there are the after school clubs and activities, some play time at the park, homework, dinner to prepare and of course the roles of teacher, councillor, mentor and cheerleader to fulfil.
Parenting is without doubt a full time job.
Eventually, after leaving late and the commute, Dad arrives home – hopefully in time for dinner with the kids.
In many families I know, Dad will then take over the parenting role to give Mum a well deserved rest. He'll handle bath time, bedtime stories and the after-dinner clean up.
Some also prep tomorrow's lunchboxes, uniforms and any other loose ends. This is the time where Mum goes to the gym, 'switches off' in front of the TV, reads or occasionally heads out to meet her friends for a glass or two and a natter.
Then, just before bed, they might both get some 'spouse time' together.
The partnership balancing act
This, many will be thinking, is exactly how it should be. He's not had to deal with any of the tantrums, arguments, lost shoes or explosive nappies. He didn't have to race children between activities and face off to teachers about who's kid hit who first.
The bit missing though, is where's dad's "me" time?
He's had an easy day at the office, right?
Or…
Has he been dealing with co-workers, superiors and subordinates with demands and maturity levels no different to the kids he's not been able to see all day.
Is he working a physical job that has left him in the heat or cold all day, quite literally draining his energy and his tolerance?
Has he had a horrific incident to deal with as a uniformed emergency services officer?
He's then come home to pick up what he can of the household and parenting responsibilities – often to cries of "I want mummy to do it" and, arguably worse, "They like it when I do it this way".
To break it down to a really simplistic overview, it might look something like this:
Mum: Parenting (work) – householding (work) – parenting (work) – "me-time" – spouse time – bed
Dad: Work – parenting (work) – spouse time – bed
Ah.
No wonder he spends a lot of time offloading about his day when you're supposed to be relaxing together – he's not had a chance to process it himself yet.
No wonder you get so frustrated with him, you've had a pretty bad day too, but here he is moaning about his and giving no thought to yours. He probably thinks you have a life of luxury, swanning about the house all day with little to do, 'getting' to play with the children as and when you want.
You can see how toxic these perceptions and misconceptions can become, right?
I've not even factored in the feelings of the dads who really want to be more involved in their kids upbringing, but feel they can't because they're the primary breadwinner and the budget is tight.
The importance of "me time"
"Me time" is really important for you both. You both need an outlet for the stresses built up during your different, but probably equally difficult days. You both need time to relax and recuperate – and in a lot of cases, on your own.
This chance to refresh yourself allows you to be the best person you can be for your significant other. It allows you to offload your issues and gives you the resources needed to focus on your partnership.
There will be many with trains of thought right now along the lines of "why can't we just relax together, it's much nicer that way", or "why does he need time to himself? If he loves me, he should want to be with me."
Relaxing together may be what you need, but it may not be what he needs. It means he still hasn't had any relaxing or "me" time.
This leads to the second question, and it's answer.
He does love you, and he does want to be with you.
However, as you yourself have many personalities – mum – work – wife – lover – friend – mentor, so does he.
He might need a little time to switch between for example 'work' and 'husband'. If he's still in work mode with you, remembering that call he forgot to make or the email he needs to address – he'll be distracted.
You'll resent it, and him, and you may start to get the impression he doesn't love you – and that's not the case at all, or impression he wants to give.
"But he's got all that time in the car to himself"
Really? Just like you relax completely when the car is empty either side of the school or shopping run? No, and if he took his brain off the process of actually driving he'll either add to the woes, or won't come home at all. The commute is not "me" time.
Why he shouldn't have to ask
In light of the above, and having had this conversation with friends and colleagues – there is another communication problem to address.
On the one hand, it's "If he needs some time to himself, all he has to do is ask."
On the other it's "Why do I have to ask permission? She just tells me she's going out."
The question is valid.. why should they have to ask?
Discussing this has highlighted one thing only – guilt. They feel that spending time on themselves is abandoning their responsibilities, so they don't want to ask, and they don't go, and then resentment starts to build.
The answer may well have been yes – but the real point is that the question shouldn't need to be asked.
In each case, none had an issue with their partner flying solo, but all felt their partner would have an issues with them flying solo.
In one particular case the response is often along the lines of "No way, I've had the kids all week, it's your turn at the weekend."
Okay, I get her perspective – she wants some kid free time, or at least to offload the majority of the responsibility and have a bit of respite.
What bugs me is, he's been at work all week, as well as doing either the morning or evening parenting duties (depending on work shifts) and is denied any time-out at the weekend. He's a great dad, and works hard at home as well as at work – where's his "me" time?
Typically, we're only talking about a few hours – give the guy a break!
You can help find the balance
You both need to recognise that you both contribute to the success of the family.
Whether it's by bringing in money or by maintaining the household and raising the kids. In each family the ratios will differ, but in every case both have a valuable contribution to the whole.
Understanding this, whether recognising the value of your own contribution or your partner's, should make it easier for you to accept that recuperation time needs to be built in for both of you.
To that end – encourage your partner to do something for themself. Whether it's gym time, a hobby, regular drinks or dinner meets or something else entirely, let them know that they can go – without needing to ask permission.
Letting you know out of courtesy is not the same as asking permission.
Yes, you need to keep each other informed that you'll be out of the house so the other can manage life around it. No, you don't need to know which bar, with whom, and exact times.
You don't feel the need to plan your nights out with military precision, so neither should they – if it's a trust issue, you need to work on that too. Start by loosening the reigns a bit.
You need together time too
Leading your own lives individually will make it, normally, much easier and more fulfilling to live lives together as a couple. After all, you found one another attractive because of the different interests, experiences and attitudes you had, as well as the things in common.
With time to yourself you'll have more to talk about with each other, and with your children. You'll feel more like yourself and less like a cog in a machine or a puppet in a 'partnership'.
So, plan it.
As well as regular "me" time you need regular "us" time.
You don't need a schedule set in stone, and you don't always need to go out for an expensive date.
You do however need to make sure that there is time set aside for you as a couple – whether it is a night in front of the TV or a long walk with the dog. As long as you're as responsibility free as you reasonably can be, you'll also be as distraction free as you can be – which means more focus on and a better time together.
I appreciate this can be difficult on a tight budget – but grandparents, aunts, uncles, siblings and friends are often willing to help if you (both) can get over the 'guilt' of asking them.
You can also offer to do the same in return… even a night in at a friends while they're out can be good for you as a couple – neither of you can be distracted by the laundry that needs doing, etc.
Wrapping up
Hopefully, with a more balanced perspective and appreciation of the other's issues, you can communicate your wants and needs, without guilt, and maintain a strong family unit.
Provided that works out, you'll likely spend more time wrapped up with each other too – and who doesn't want that?