Dead Easy Halloween Craft Activities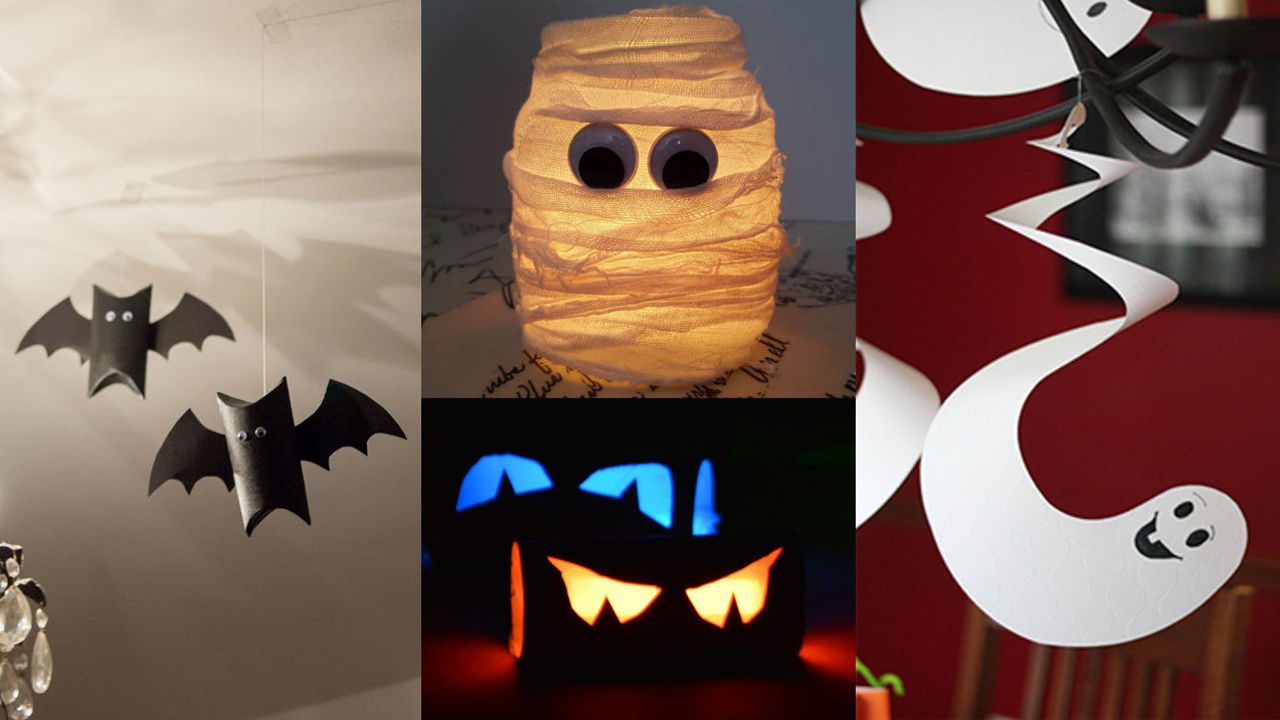 A big part of maintaining an excellent relationship with our kids is spending time together doing something with them. As a separated dad, my 'family' time is limited so spending it wisely on bonding activities is hugely important.
Free activities are of course excellent – so I've pulled together a selection of easy Halloween crafts for you to do with your kids, to make memories, some fearsome Hallowe'en decorations, and to keep the bond strong.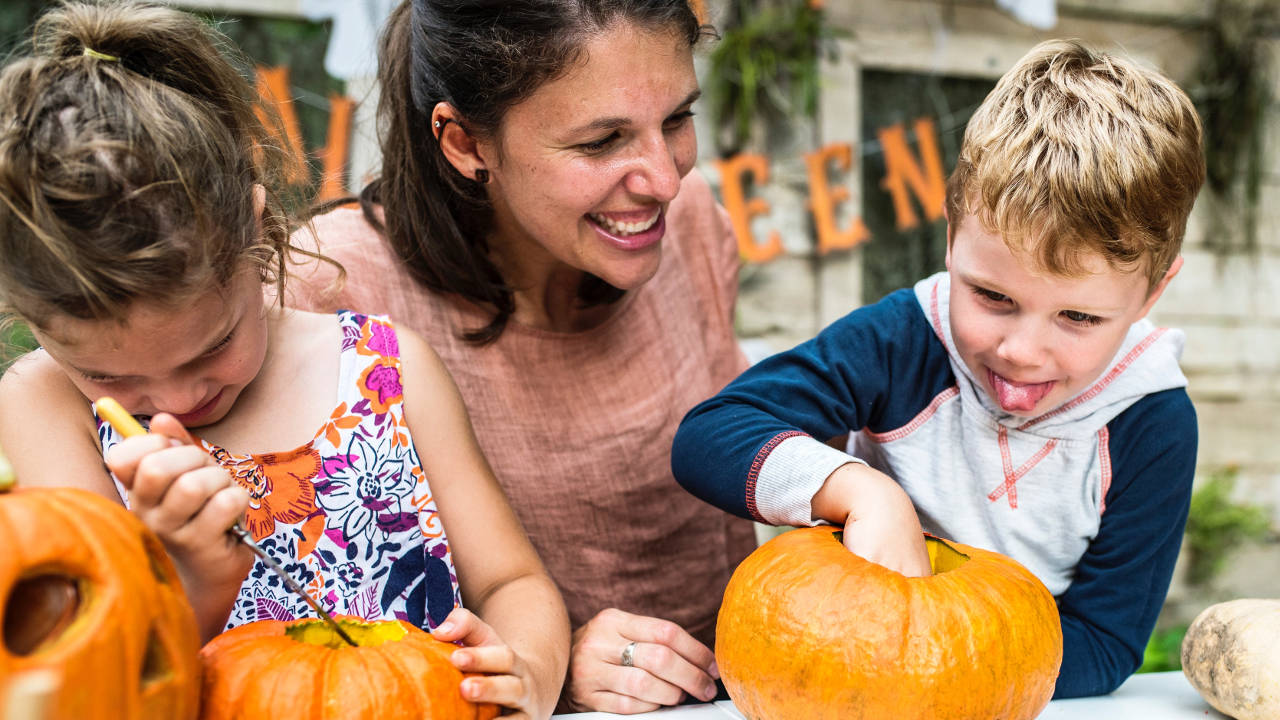 It's Halloween – so you can't not carve a pumpkin!
Check out my full post here on the best way to cut the lid, free design resources and even how to preserve your pumpkin once carved (really!) – so you can take your time over the weekend and know it'll survive until the midweek Hallowe'en night.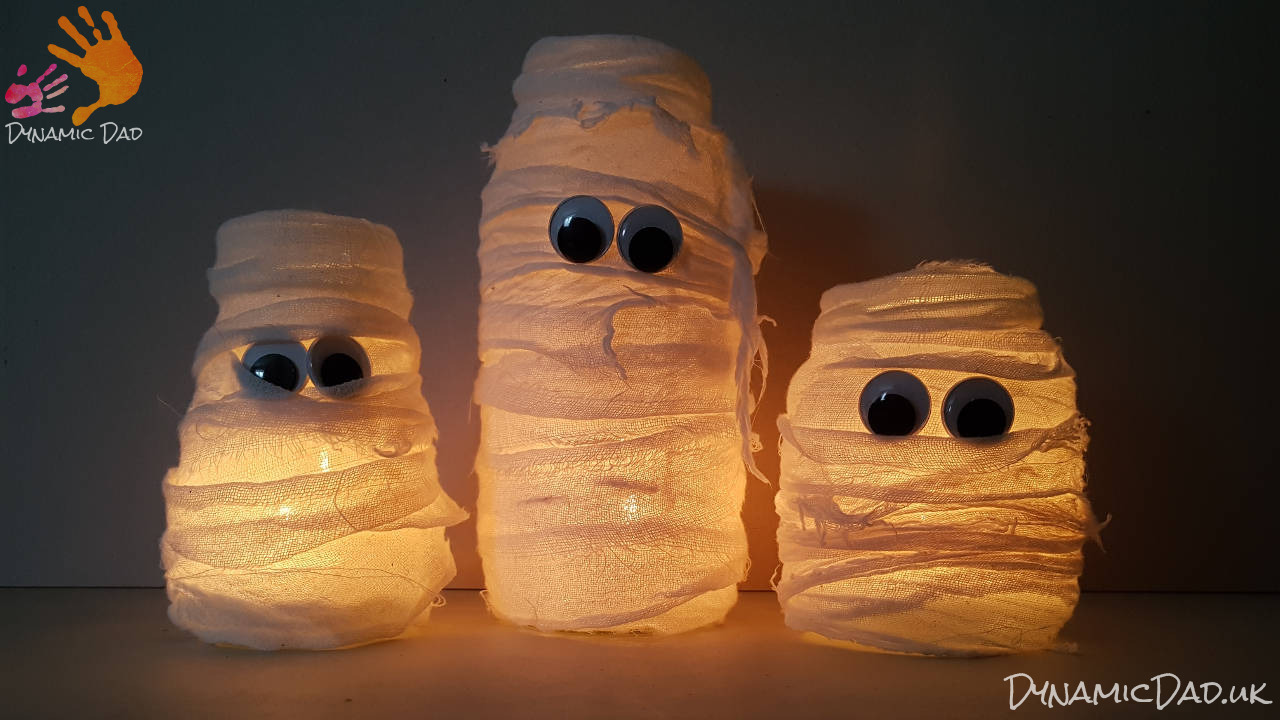 Using some old jars, bandages, glue and led lights you can create these fantastic Hallowe'en Lanterns or Mummy Luminaires. It's a quick and easy activity that you can then use as a table centrepiece, window decoration or spooky ornaments to line the path on Hallowe'en night. See the tutorial.
I've got some free printables for you to colour in yourself, or print in full colour, cut out and stick to create a variety of different monsters! This activity kept my Bean busy for hours and really engaged her imagination too. Read the full post here and grab your free printable make a monster craft kit. You'll need scissors, glue (or tape) and if you prefer some colours – pens, pencils or paint – it's up to your little monsters!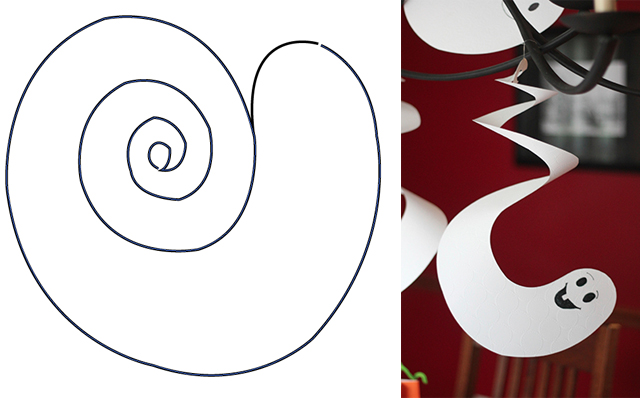 These paper ghosts are another 'dead' easy Halloween craft. Paper (the heavier weight the better), pen, scissors and some invisible thread are all you need to create these spooky hanging Halloween decorations… just be prepared to have them hanging from every available surface! Visit parscaeli.com for the lowdown.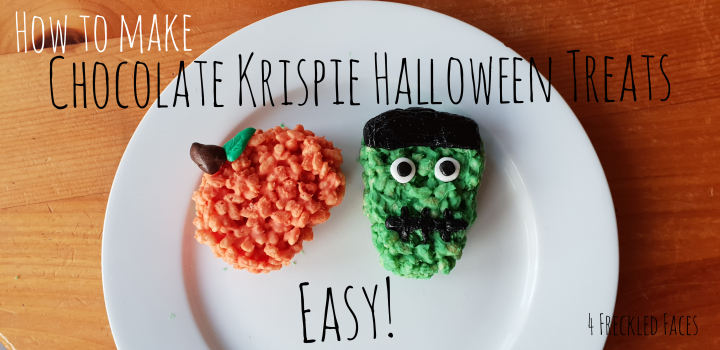 Super simple yet super fun, these themed Hallowe'en treats are easy to make together and sure to be well received by the ghouls at your door too. Rice Krispies, themed cookie cutters, coloured chocolate melts (or white chocolate & food colouring should substitute), coloured icing and you're away! Plus of course mixing cauldrons, aprons and all that jazz. Full instructions over with my buddies at 4freckledfaces.com.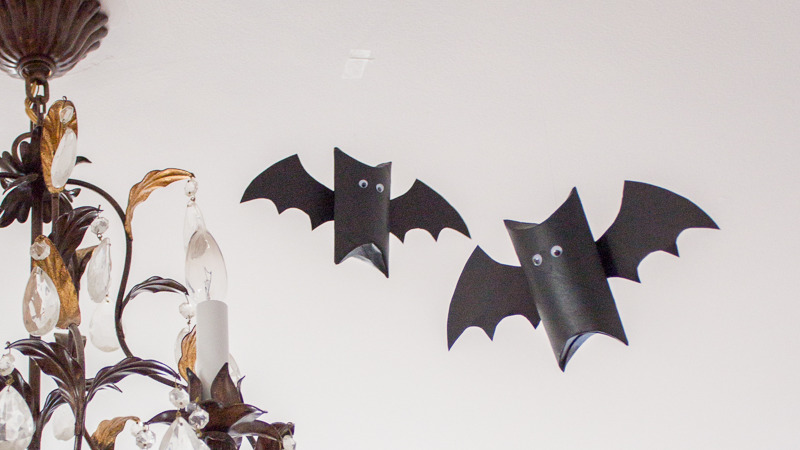 A few minutes with some toilet roll tubes, black paint, black card, googly eyes and invisible thread and you could have yourselves some fantastic bats flying around to accompany the ghosts above! See practicallyfunctional.com for the guide.
Glue, cotton buds, black card, white paper, scissors, googly eyes and some imagination. These are all you need to make your own cotton bud skeletons like these ones from 4freckledfaces.com. Why not up the ante and see what animals you can create too?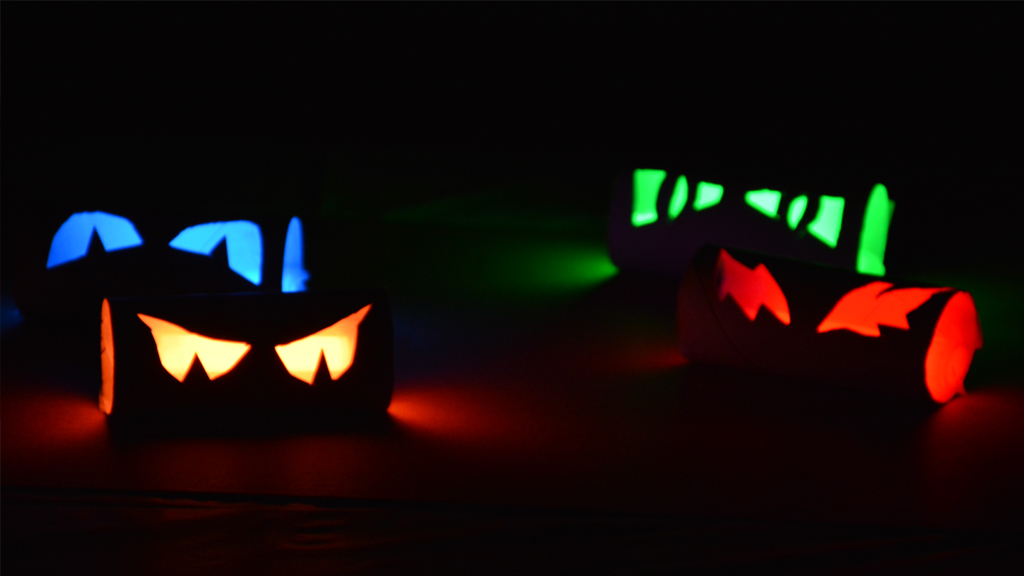 Another easy toilet roll craft – cut some eyes into out of your toilet or kitchen roll tubes, insert a glowstick and hide around the house or garden in dark corners. Then, just wait for people to freak out and hurry past! The full tutorial is over at coolartideas.com.
Why not take a photo of your creations and tag me on Facebook, Instagram or Twitter?
Happy Hallowe'en!