How to make a fairy house, witches hut or goblins den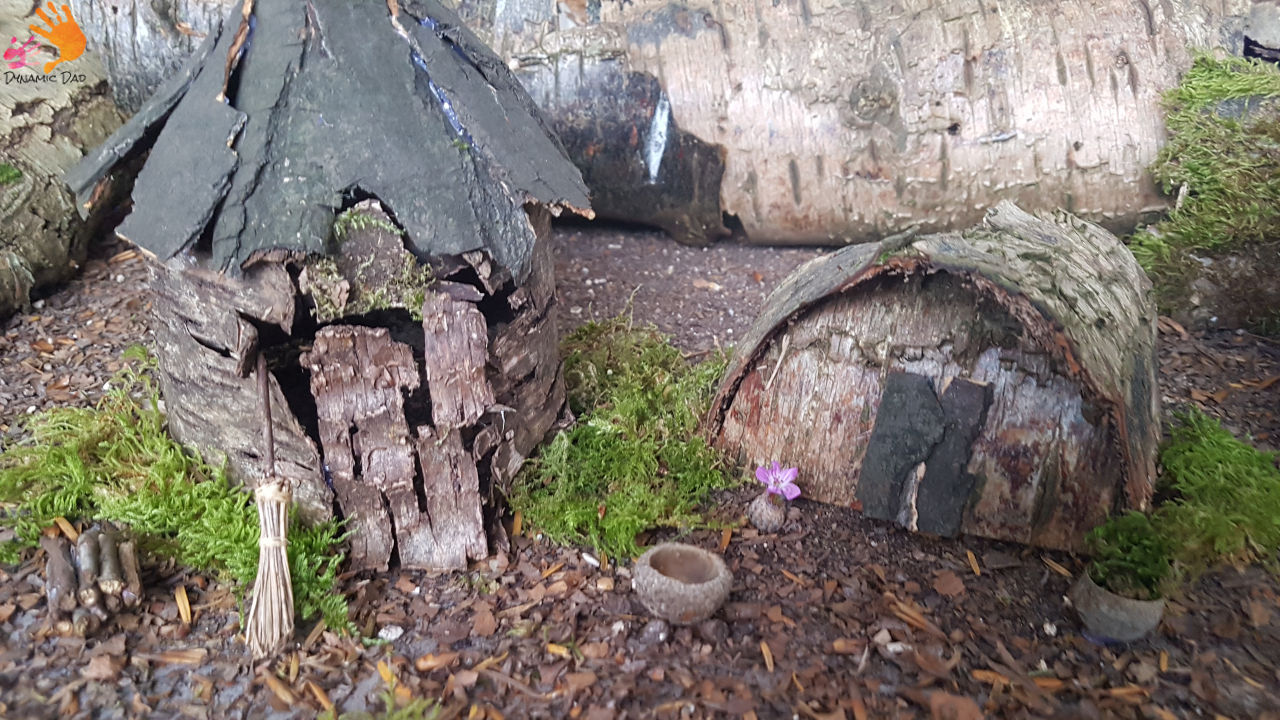 A couple of weeks ago I took myself out for a walk and some fresh air, I'd been trying to come up with some simple craft activities to do with my daughter in preparation for Halloween but I'd not been getting far.
There's a little woodland nature reserve near me and not long into my stroll I saw yellowing pine needles strewn all over the floor and thought they looked like the bristles of a miniature broomstick.
Pretty quickly I had the idea of creating a woodland witches hut and my mind went spinning off on the various accessories – acorn cup cauldrons, log-piles, etc. The same process could be used to create a fairy house, goblin den or similar – just insert imagination!
If you follow my Instagram, some of you may have seen the post… here it is coming to fruition.
So, I set about collecting some bark for a trial run before I saw my daughter and we had a go together.
The Trial Run
All I had available was PVA, and while with some time and something to support your creation while it dries (as you'll see later I made use of clothes pegs) I'd recommend a hot-glue gun.
They have the advantage of the glue setting almost instantly with a strong bond, as well as being able to fill and bridge gaps – so miniature, lightweight structures like these are a doddle to put together.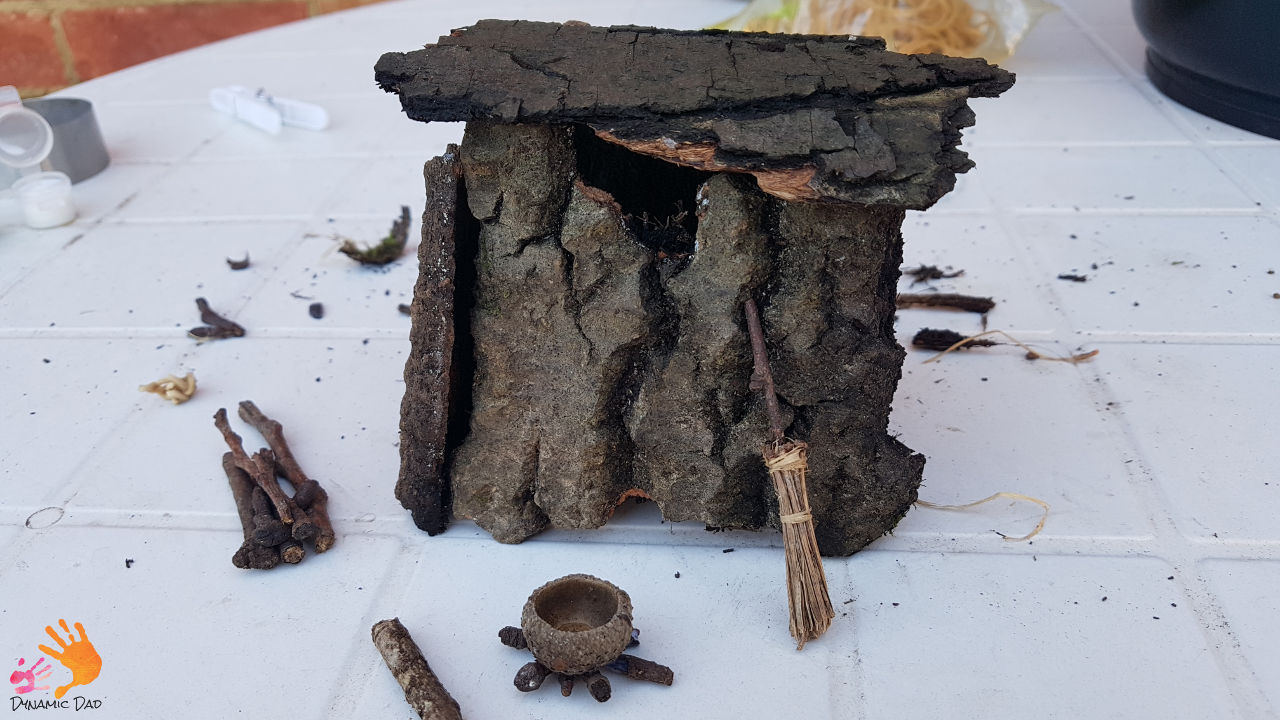 Do it for the kids
As with all my crafts – they're not for me, or you, they're for Bean – or your kids. I try to do things to keep her involved, as a bonding activity for us and to encourage creativity and imagination.
For me this is especially important as we're separated most of the time. I don't buy into the adage that quality is more important than quantity when it comes to spending time with your children, I believe that good quality is as important as high quantity.
Having had a bit of a trial I'd done enough to prove my witches hut or fairy house idea could work and planned to take Bean to the woods the next time we were together – so she could pick her own bark etc.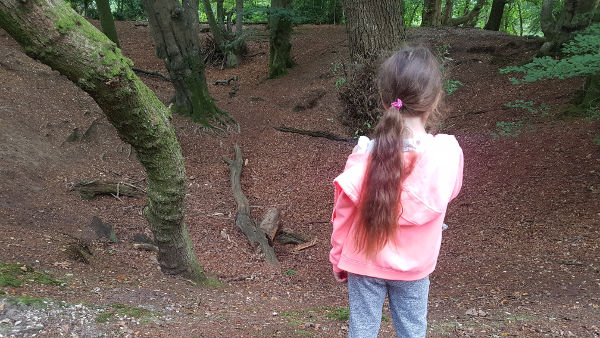 Briefing Bean on what we'd need, we set out to find various types and shapes of bark for walls and roofs, looking for flat sided pieces as well as curves and full circles.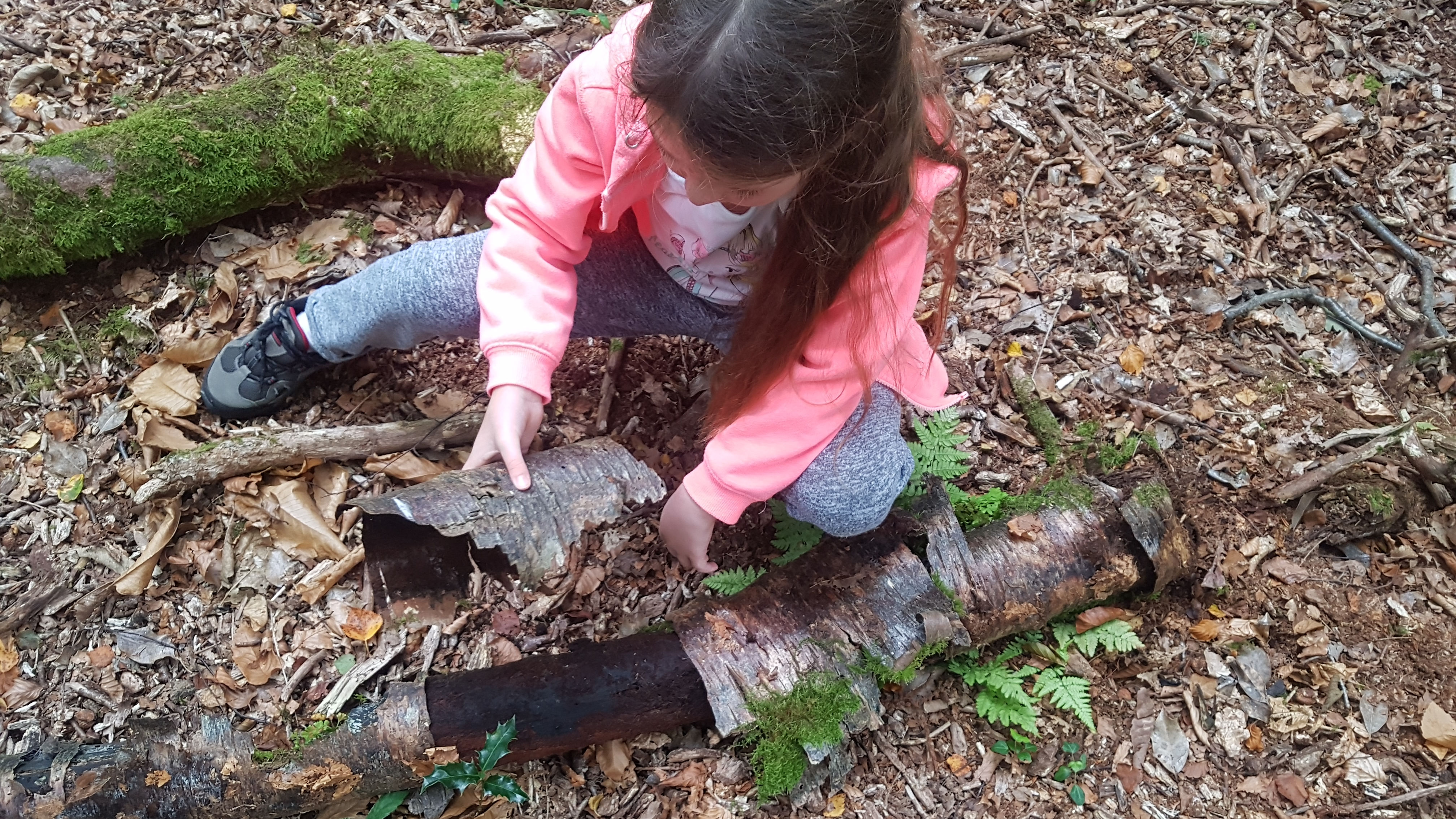 Don't try to dictate what's required. Bean picked up a long, half-round length of bark for a 'tunnel house' as she called it. A brilliant idea I'd not had at all, yet it's exactly the way old military bunkers were built – as well as the general look of the hobbit houses in The Lord of the Rings.
Short version – let them run with their ideas, it doesn't matter if they don't come out as you'd expected or planned. After all, who really knows what a witches hut, fairy house or goblins den actually looks like?
We collected pine needles for broomsticks, acorn cups for cauldrons, flower pots, chimneys etc, twigs for firewood 'logs' as you can see above, tiny flowers, moss and general forest floor debris for the 'garden' as well as various barks for walls & roofs.
As we walked through the woods we saw various moss covered tree- stumps that, with a little imagination, could easily have been homes or even whole cities for fairytale creatures.
Pointing them out and talking about the doors and windows fuels the imagination – and in reality these are the things our next generation of scientists, engineers and leaders need to have – the ability to be creative and think outside the box.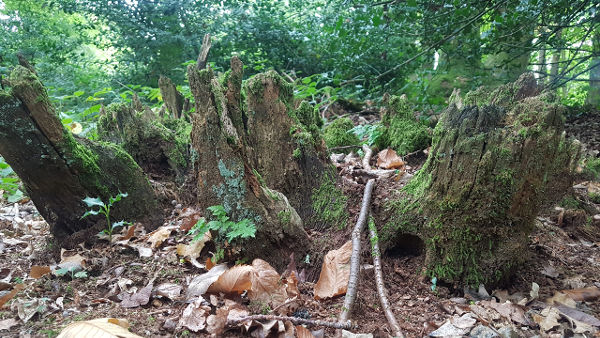 Can you see the doorway to the fairy kingdom?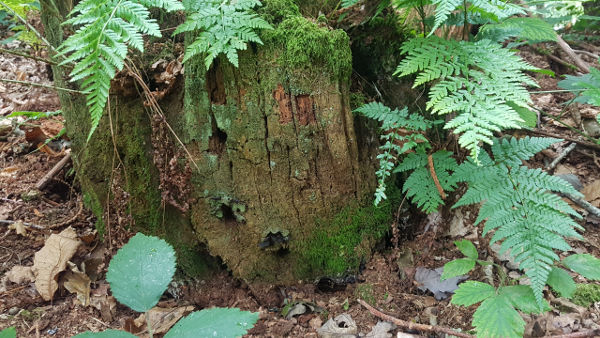 What about the windows in this elvish palace?
Making the fairy houses and witches huts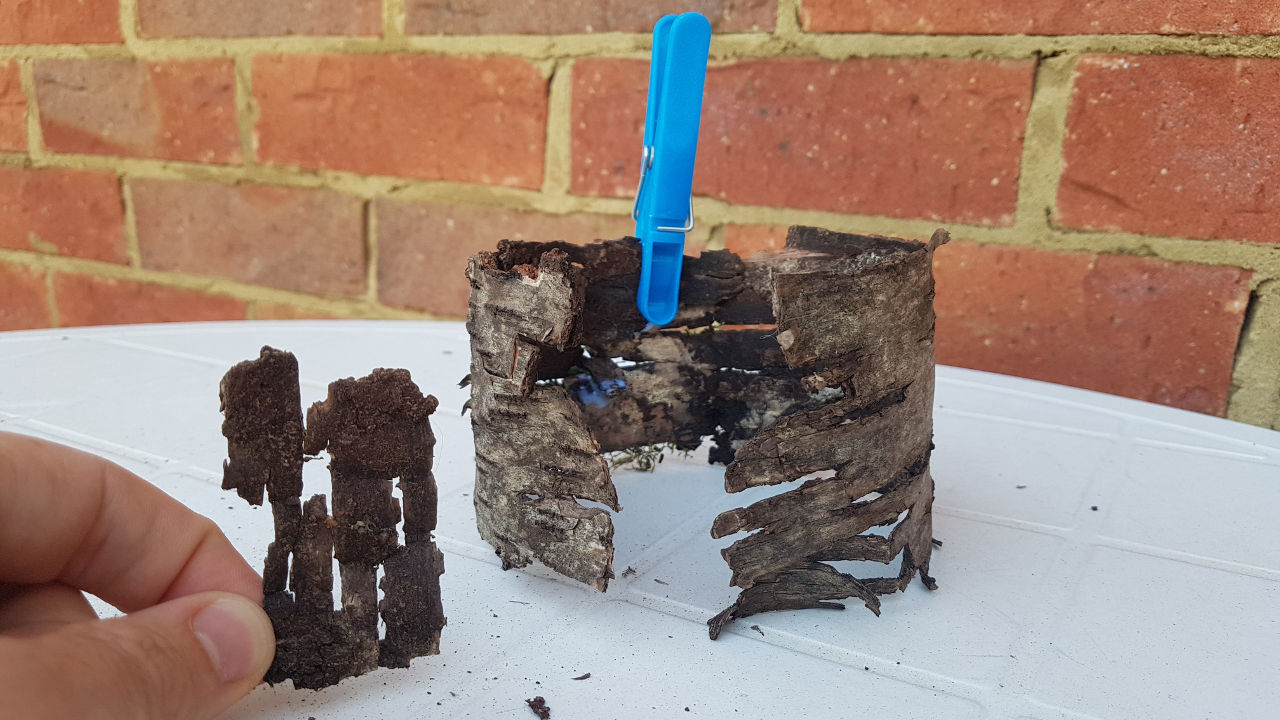 Here I've chosen a round piece of Silver Birch bark, torn roughly to size and trimmed with scissors. Being clumsy I managed to split it into two semi circles, so a dab of PVA and a clothes peg soon corrected that. Wood glue or a hot glue gun would have done equally well (actually, better, but I had what I had).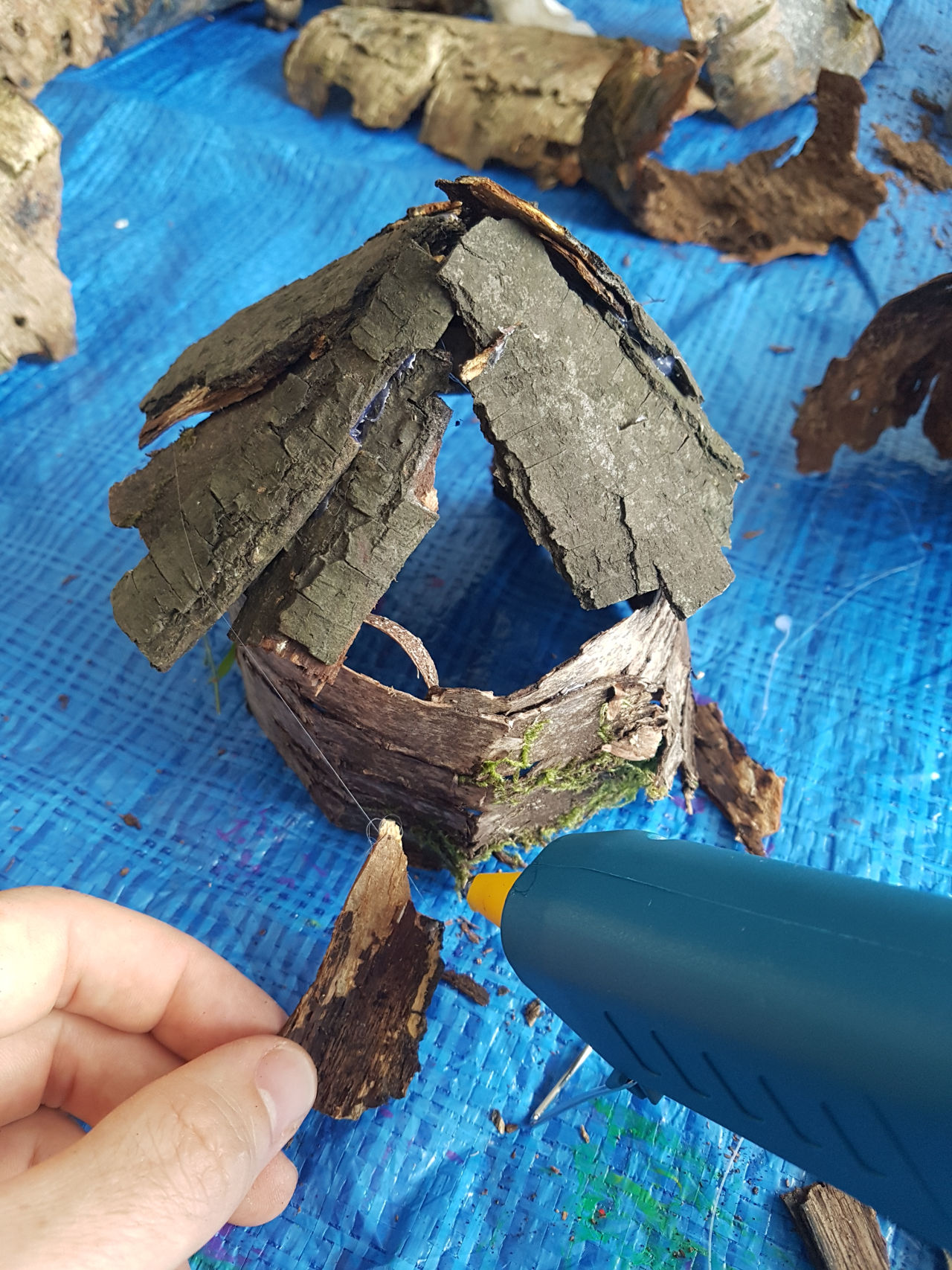 Here I'm hot glueing strips and shapes of bark together, overlapping one another to create the roof. I regularly test fitted it and once complete, stuck it to the circular walls with a few dabs of the hot glue gun. I stuck the 'door' on in a similar way.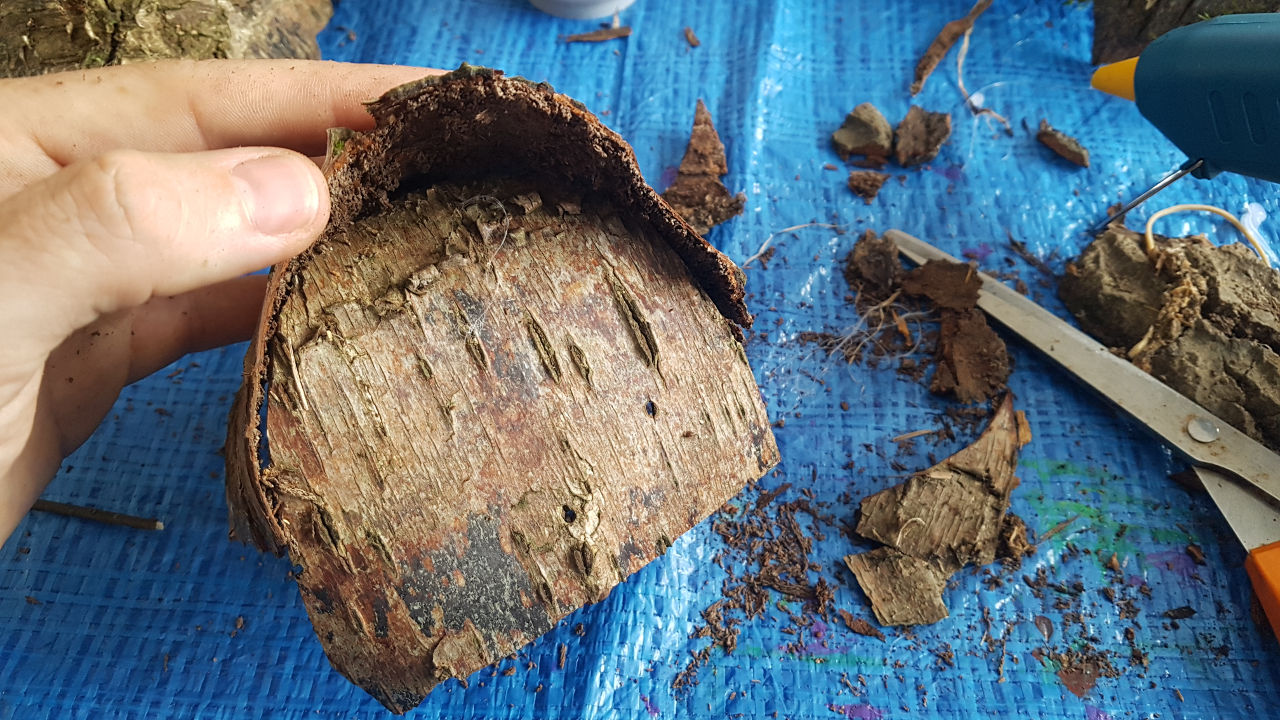 For the arch shaped house, I used a curved piece of bark and cut a front wall to fit, leaving a slight overhang from the roof to create an awning.
I stuck these together with the hot glue gun, then using some contrasting coloured bark, made a ramshackle, rough-wood door and stuck it to the front wall.
If you're stuck for inspiration, don't worry – Google the MIL's address on StreetView and model your creation on that.*
*Don't ever admit to this, or tell anyone I suggested it. In fact, I didn't. Evidently my website has been hacked. Or bewitched. I'll bet it was the MIL…
Accessories
Miniature broomsticks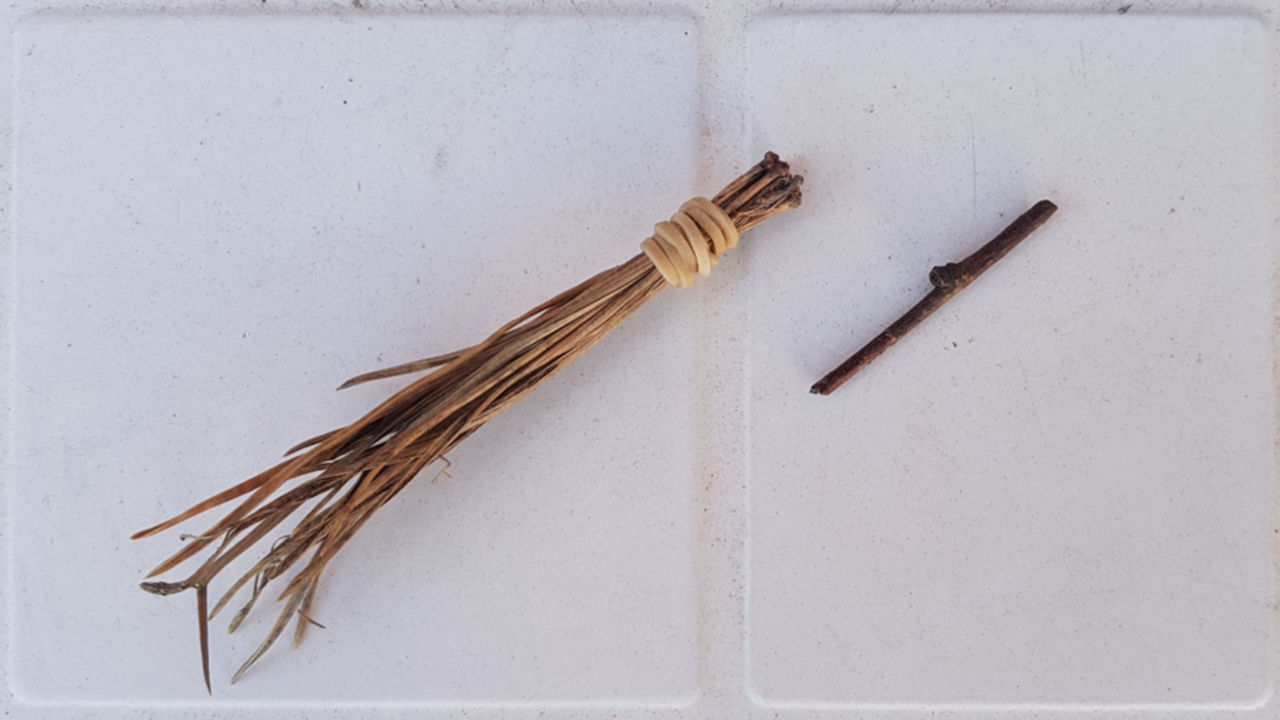 To create the broomstick I bunched up some pine needles and strapped them together with an elastic band. I then dipped a twig in glue and stuck it into the centre of the bunch of pine needles, then left it to dry.
Once dry, I wrapped some strands of fibrous wood around them, with a dab of glue to secure. Not going to lie, this bit was fiddly.
Once all dried, I trimmed the bristles to the right proportions (and used the offcuts to make another).
Cauldron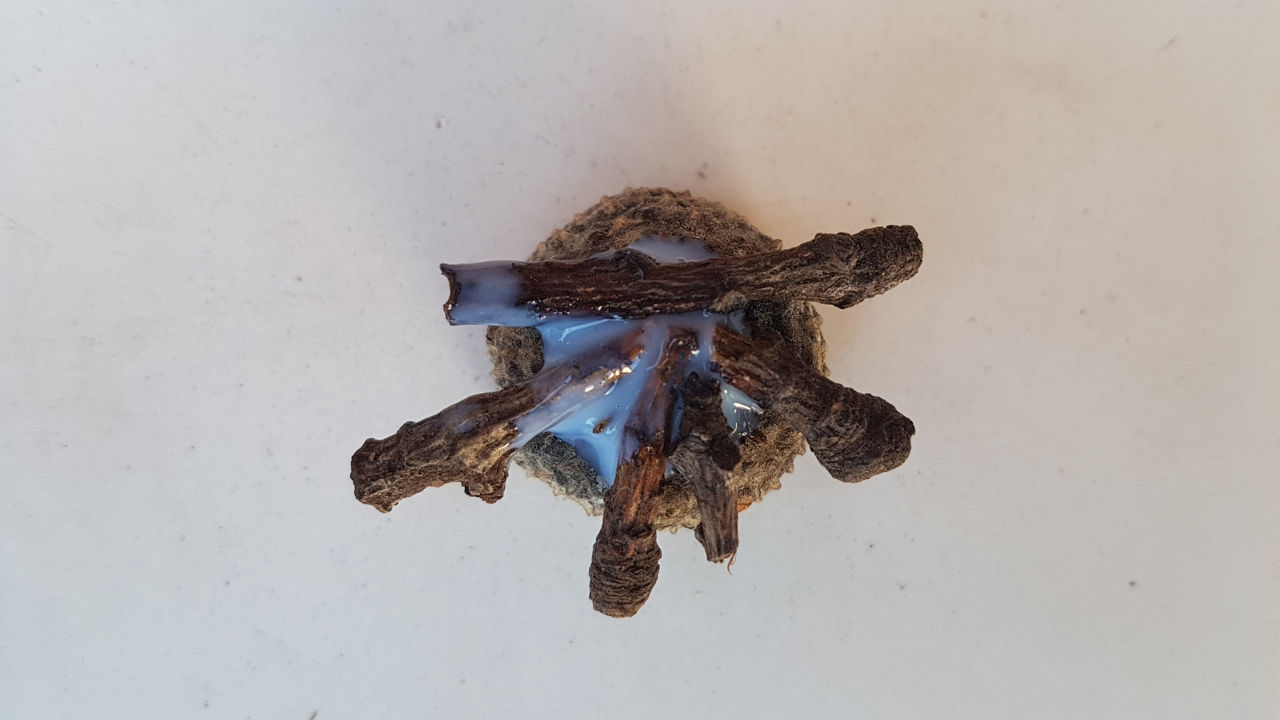 This was fun. We picked an acorn cup that 'looked right' i.e. one that had a good proportional shape for a cauldron – narrow top and wide sides. I then took several knobbly twigs and broke them so that there was a large end and a thin end.
We stuck them to the bottom of the acorn cup to resemble the logs of a fire as shown above and left to dry.
Use hot glue for a faster finish – but beware – you'll be working in close proximity to glue that can stick to your skin and burn.
Flower pots
These were more acorn cups. Some were very thin sided and happily took some moss or other small green plants to resemble miniature bushes and trees, and a few were very underdeveloped, tiny balls that were ideal for sticking single tiny flowers to – again with hot glue.
To help preserve the flowers and small 'trees' we dipped them in a mix of water and PVA. This worked well for the 'trees' but expect to spend ages separating wet, sticky petals that have clumped together. I found a toothpick/cocktail stick very useful.
Logpile
I created a pile of logs simply by hot glueing similar sized twigs together in the same way they might have been stacked by the resident witch/goblin/fairy/elf/etc.
Forest floor
This was probably the easiest bit – we simply layered some PVA on a sheet of card and poured on the debris from the woods. Bean spread it around so the surface was covered and we allowed it to dry.
We then arranged several buildings around the forest clearing we'd created and voilà, one autumn/Halloween diorama.