Roll a unicorn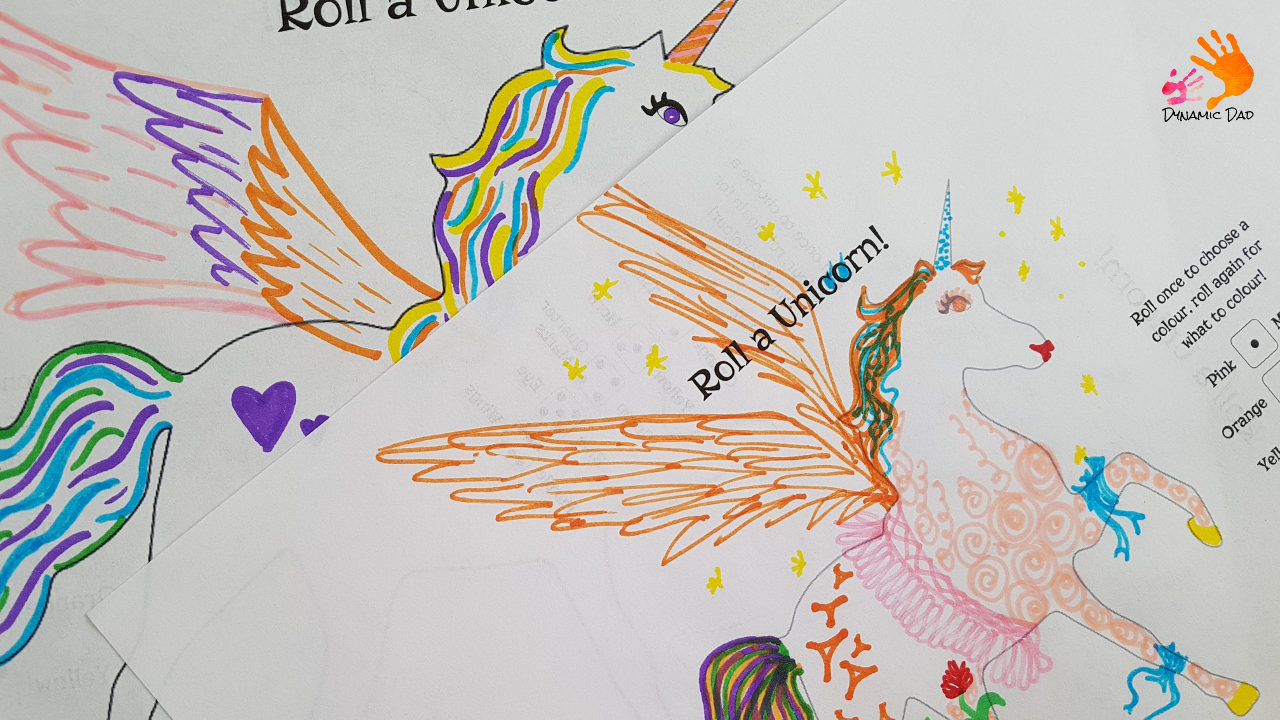 As a divorced dad, I try to make the limited time I have with my daughter fun and creative.
We can't always be venturing outdoors, and while it is important to sometimes let our children be bored, I believe it's really important that the time we do spend together is as interactive as possible to make the best of the bonding opportunity.
So, with the current popularity of unicorns, and inspired by a number of the "roll-a-something's" I've seen recently, I created a simple template with instructions that you can download here and spend what could easily 'roll' into hours creating your own unicorns.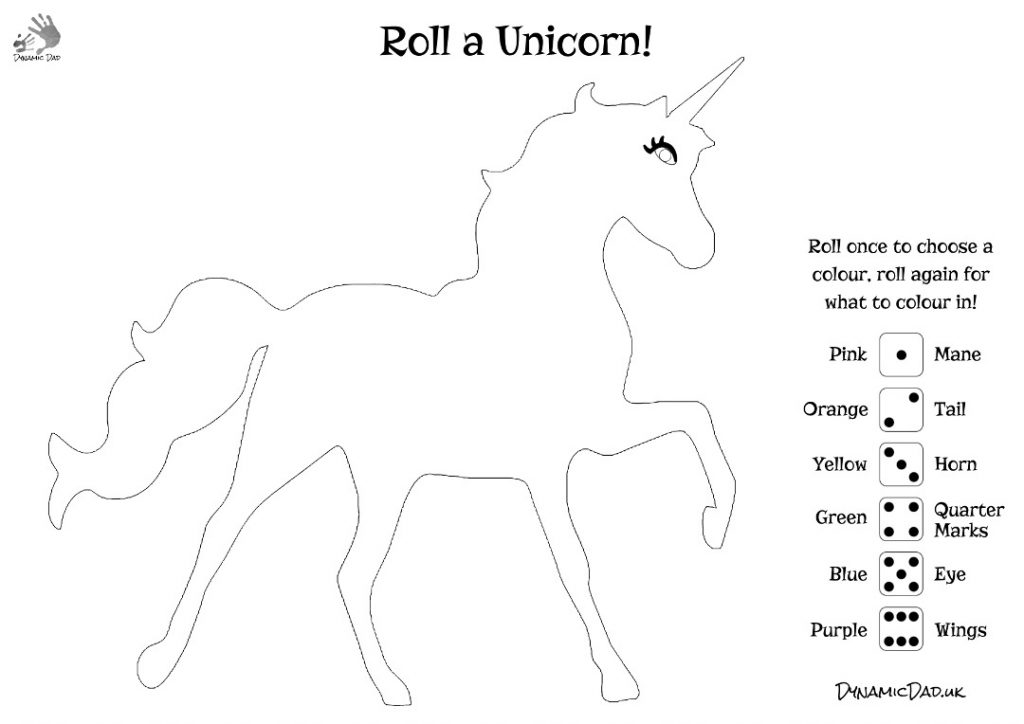 All you need are dice, colouring pens, paints or pencils and some imagination!
Roll the dice, compare the numbers to the colours and what you have to colour in, and start your design…
Instead of colouring in blocks, we treated each colour as a highlight to be added, giving the rainbow effects on the mane and tail, and as many Quarter (or 'Cutie') Marks as you care to add – hearts, stars, balloons – their imagination is the limit!
I'd always suggest you play together as much as you can, although this activity could still be given to your little ones to play on their own and even be added to your boredom buster box.
Ultimately, there are only a few years that they'll want to play with you – after that, you'll be fighting for their time amongst friends, homework, exams and then moving out and starting a life of their own – don't let them slip away, especially if your time with them is limited by separation already.
Make as many or few rules as you like, ours changed as we played and we must have coloured 3 or 4 unicorns each over the course of about an hour.
You could limit your artwork to 10 rolls of the dice, add glitter if you roll a double, add bows, tattoos or other embellishments if you've already coloured something in, or simply roll again – make it your own!
Download your free Roll-A-Unicorn printable here, and get colouring!
Don't forget to share your creations on Facebook, Instagram or Twitter and tag #DynamicDad