Awesome Ideas for Summer Crafts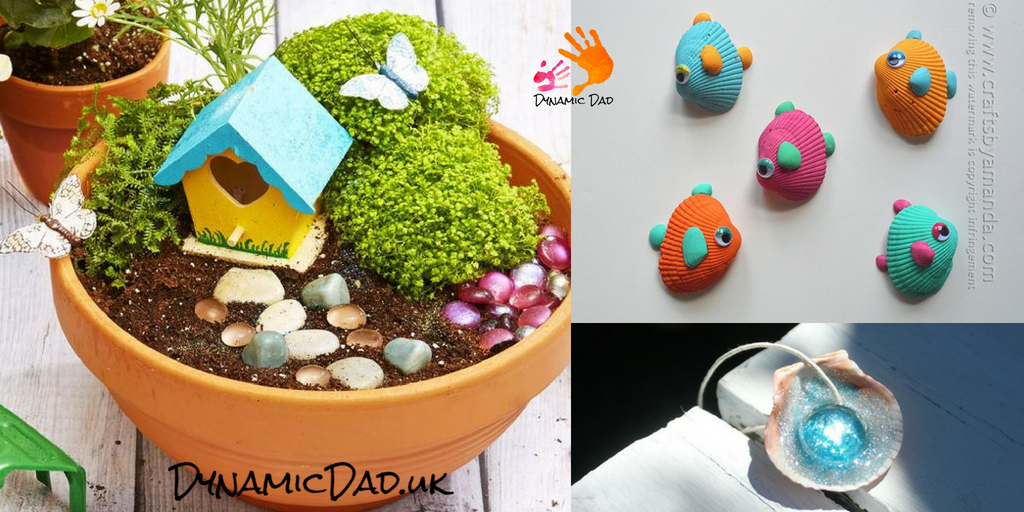 Not every day of the summer is going to be spent outdoors – so I've put together a round-up of some of the best educational and fun summer craft ideas and activities that you can try with your kids.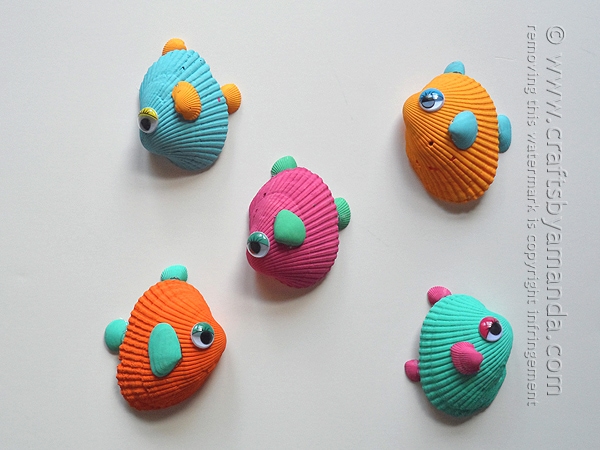 This superb beach art idea means you can extend your summer holiday once you get back from the seaside, keep the kids in the shade during the hotter hours, or just put a few of the thousand seashells they collected to some use.
Collect, clean and paint – add some googly eyes and you've got some enviable 3D art, plus entertained kids for an hour or so.
Find washable neon paint here and googly eyes here.
You could also use them to adorn the seaweed art project below!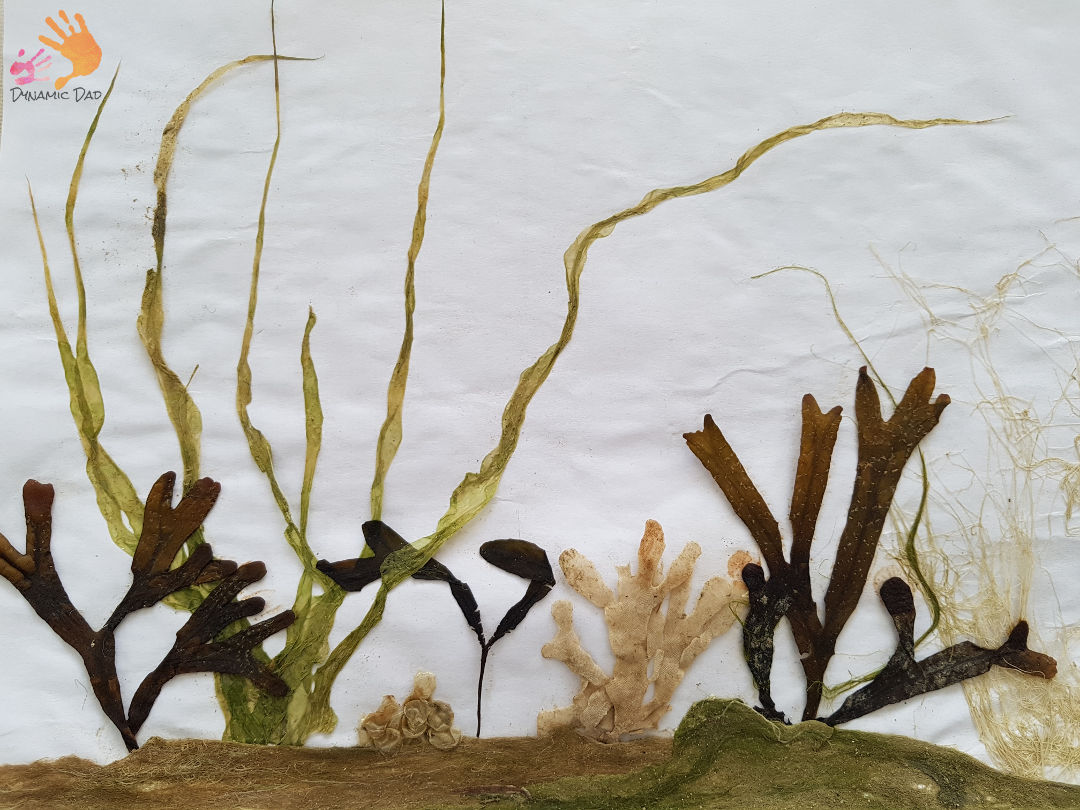 You can do more at the beach than just swimming and sunbathing! Why not collect a few samples of seaweed and egg casings as well as the shells and 'pretty' or 'cool' stones that you know will work their way into the beach bag?
Create your masterpiece in a tray of water, remove carefully and dry in a sandwich of newspaper and baking paper with a few heavy books on top.
See the full guide here.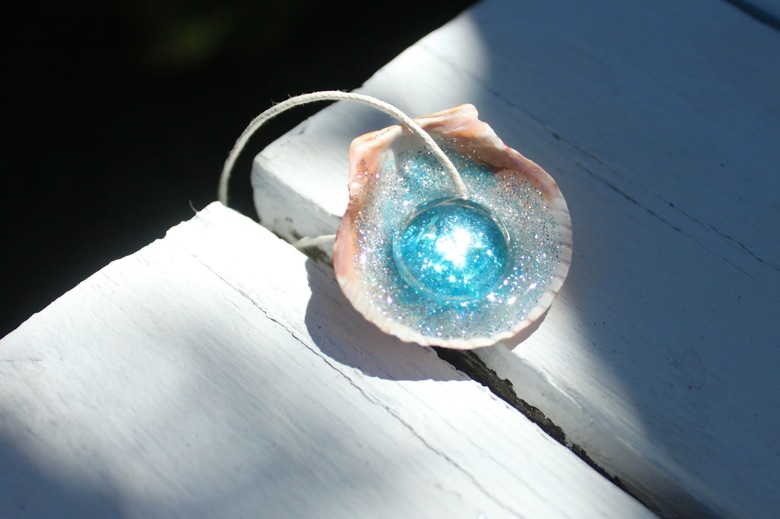 Sticking for now with the beach theme, another way to rid yourself of a few more seashells with a superb summer craft activity.
These gorgeous looking necklaces required only a hole drilled in the shell, some cord, glitter glue and a centrepiece – a glass bead used here.
They're another fabulous beach art idea and can be added to the dress up box for later use too.
Find everything you need from Amazon or The Range and get ready to play Pirates & Mermaids!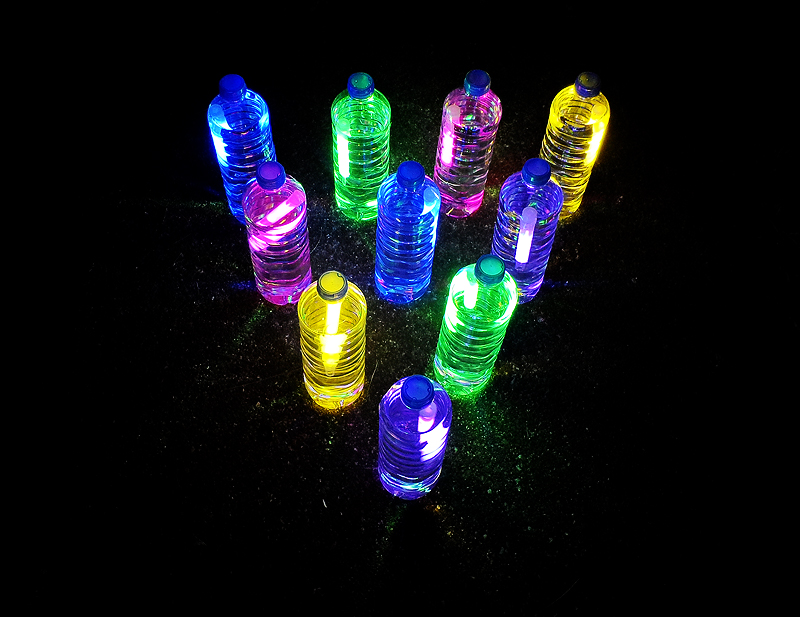 As the nights draw in toward the end of the summer holidays, there are still plenty of things you can do out of doors – including this incredible bowling idea.
Simply add glow sticks to some bottles filled with water and voila – your own back garden or campsite bowling setup!
You could even add some glow in the dark paint to your ball*, or pop a glow stick in a hamster ball for a similar effect.
* bear in mind that you'll need a few layers to get a good glow.
5. Create a fairy garden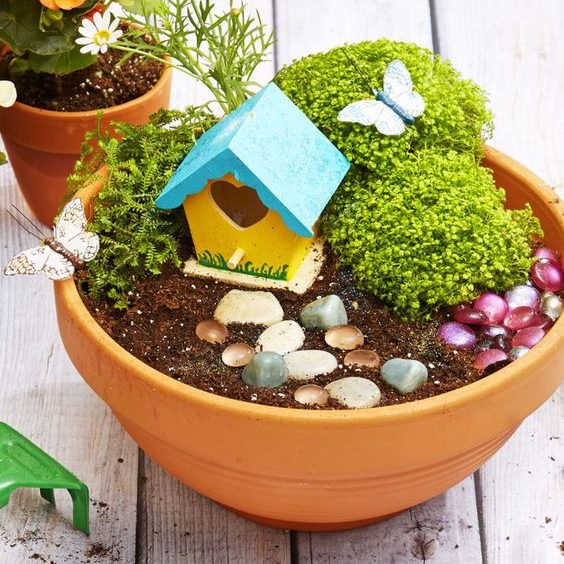 These are great on so many levels – from nurturing creativity, to motor skills and the responsibilities of maintaining the garden after. All things fantasy and imaginary, while frowned on by some, encourage abstract and inventive thinking – something needed by the next generation of scientists, inventors and engineers.
Your little ones aren't into fairies? No problem! Create a dinosaur park, goblin cave or a campsite for their Lego characters – their imagination is the limit, which is kind of the point!
See Empress of Dirt.net for a guide to the best plants for your miniature gardens. For an excellent selection of accessories for your fairy garden, The Range has a huge collection from £1 or less.
You can find almost all the supplies you need from Amazon or The Range, so what are you waiting for? Stock up for the next rainy day safe in the knowledge that you can bring the summer indoors – or extend it well into the autumn.