Frimley Lodge Miniature Railway Review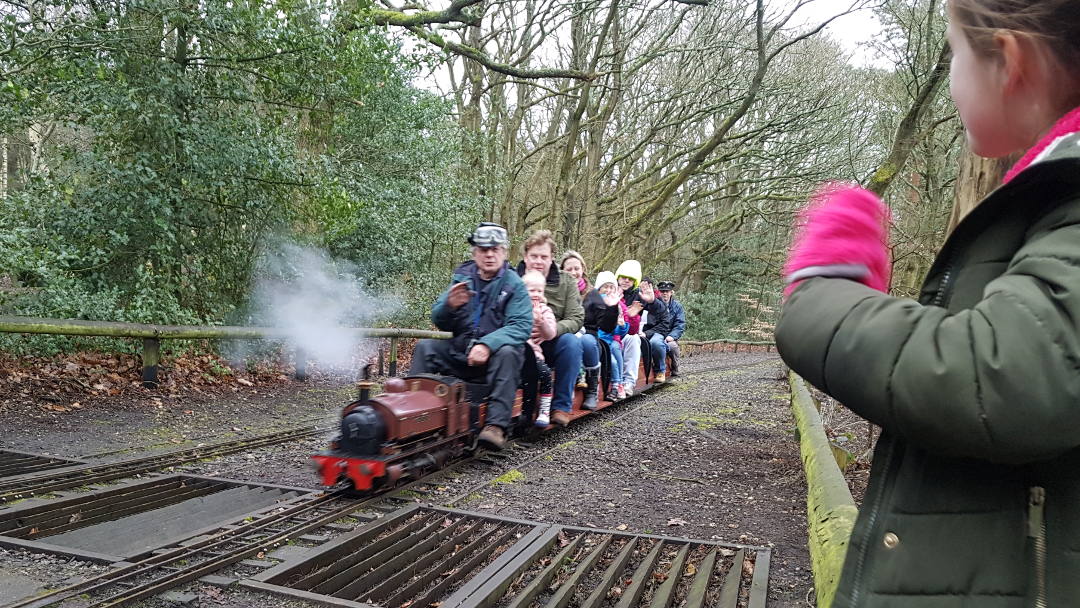 This Sunday, Frimley Lodge Miniature Railway opened again so I took Bean along to see and ride the trains.
It was a soggy weekend with weather warnings across the country and we were concerned that the first weekend of 2019 may have been rained off.
We were in luck – it wasn't!
From March to November the Frimley Lodge Miniature Railway is open to the public on the first Sunday of the month.
They also run a number of special events throughout the year. Some support charities or offer free rides to children with teddy bears, while others such as Halloween and the Santa Special sell out in advance.
It is run by the generous and skilled volunteers of the Frimley and Ascot Locomotive Club, who also supply and run their own personal locomotives for the benefit of visitors.
Ride a miniature locomotive!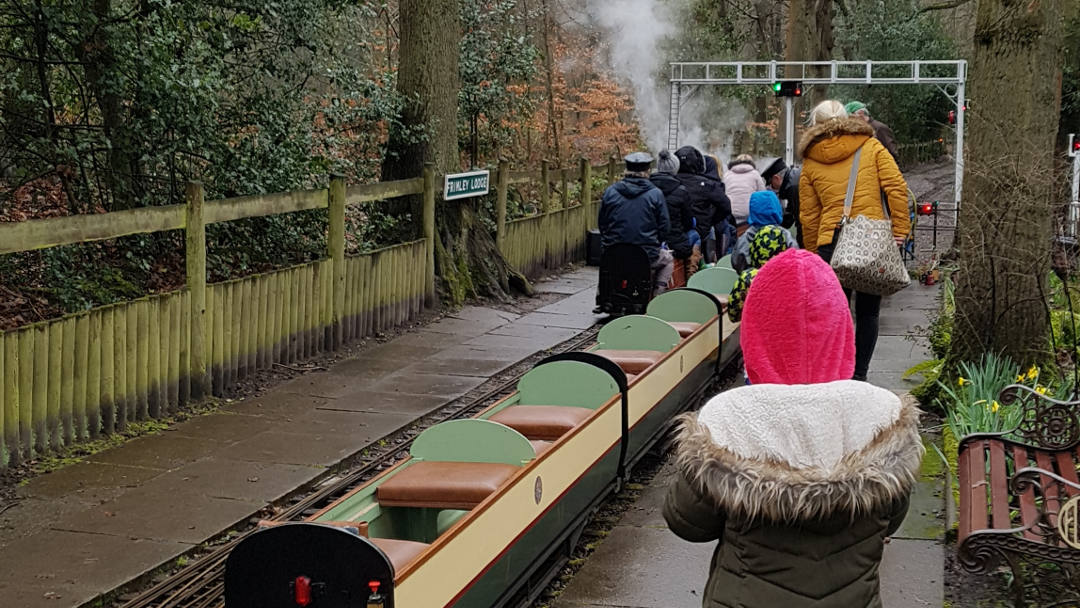 For £1.50 you can purchase a 'single', or a family ticket for £12.00 which allows up to 10 rides on their 1km track!
There are usually several trains running on the line so there is plenty to see (and ride), like their maintenance shed below.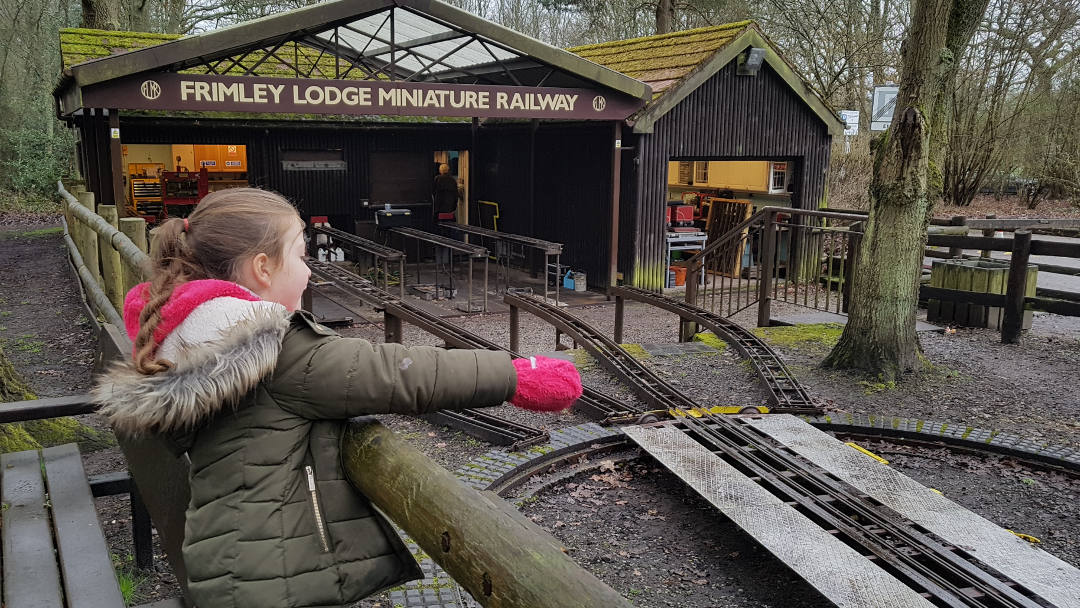 The staff were very friendly and informative, and certainly very passionate – as you'd expect from volunteer enthusiasts!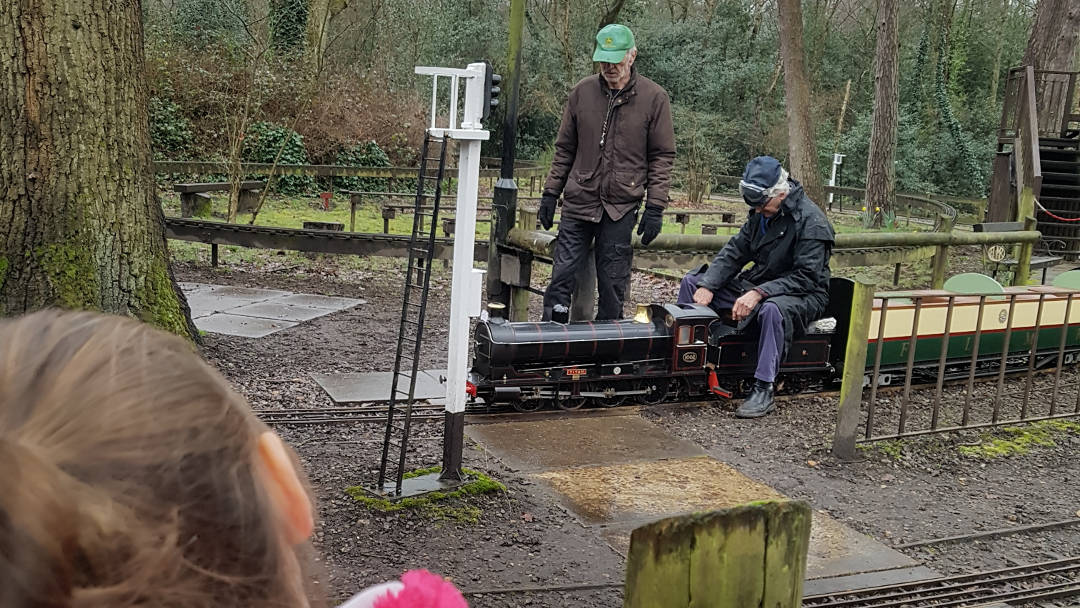 We made sure to buy our tickets while the weather held. I didn't time it, but the ride was a few minutes long and we had the pleasure of seeing another locomotive with passengers coming the other way.
They do look a little odd – a miniature locomotive with a fully grown person sat on it, pulling a train of adults and children.
It is however, great fun!
The smells, the whistles and hisses, the steam, the chuffing. It draws in the engineers and the romanticists, both adult and child.
The track really looks the part too – signals, crossings, bridges & ticket office. All very well engineered, with a timeless vintage look.
Frimley Lodge Park Facilities
Away from the Frimley Lodge Miniature Railway, the facilities in the 59 acre park overall are excellent.
There are large open meadows and woodland areas, picnic areas with BBQ's, play areas and sand pits. Woodland walks have exercise stations dotted throughout and the Basingstoke Canal and towpath run along the eastern boundary.
Frimley Lodge Park also plays host to ParkRun, sports tournaments and the Circus with football and cricket pitches as well as a pitch and putt course available to hire.
There is a cafe, and toilets too, as well as a community garden and memory tree in this well managed park.
Parking at Frimley Lodge Park & Frimley Lodge Miniature Railway
Parking is free, though limited, and there is even a dedicated area for vehicles over 2m tall.
If you're touring in a van get there early as there were only a few spaces. Even if you're not, the parking can fill up quickly even on a Sunday as dismal as this one.
Well worth a visit
With so much space, facilities and free parking Frimley Lodge Park makes for an excellent day out on a budget. Whether you're visiting the railway, hiding or hunting for rocks, or just kicking a ball about.
Bean and I had an excellent, if slightly damp day out and took advantage of the Frimley Lodge Park Cafe after our ride.
We'd planned a picnic but with the weather against us we settled for a coffee and juice in the park, and had a sofa picnic complete with cushion den building at home.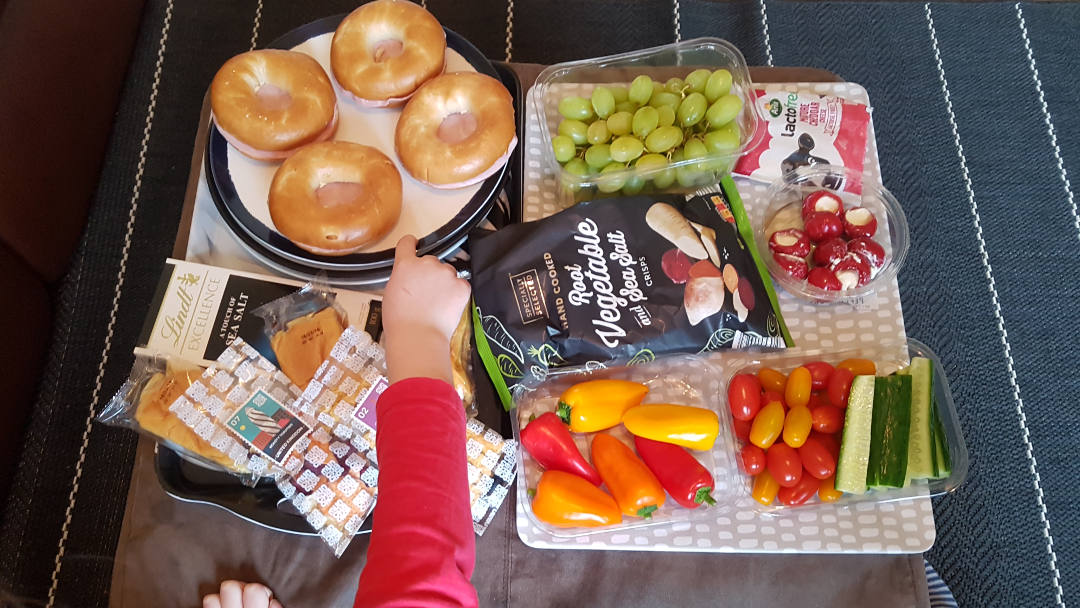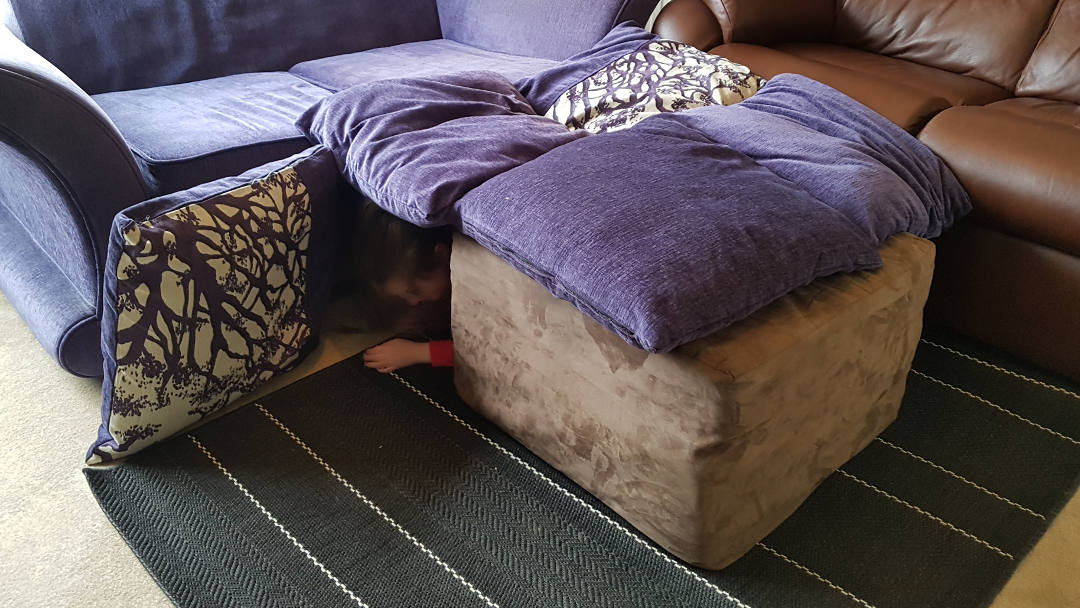 I would thoroughly recommend a visit to the Frimley Lodge Miniature Railway, as well as a full day out and picnic in the Frimley Lodge park overall. We'll be going back again!
For more information on the railway visit www.flmr.org and the park www.surreyheath.gov.uk.
For more about us, have a browse through the menu above or check out our Activities & Craft section for some ideas of things to do.