Make A Monster Kids Craft Activity

I was invited by Katie over at Personal Creations to try out and share this awesome Make A Monster activity – and it's brilliant!
I showed my daughter the images online, and as she took the paper from the printer her words were "This is going to be SUPER fun" – from a 6 year old, that's a pretty good endorsement!
Make A Monster
You can download the free printables here, and the best part is they come as a two-for-one. There are full-colour templates that would be great for a younger group or a quick activity, and black and white outline templates that on the one hand save your colour ink, on the other hand make for a much longer activity because the kids can colour in first!
The printables come with a variety of body parts and accessories so your kids can customise their monster to their liking – ideal for encouraging imagination and creative thinking.
This literally kept Bean entertained for a couple of hours – colouring in and naming her monsters, cutting out the templates and accessories then gluing together. She even told me stories about each monster and what it could do!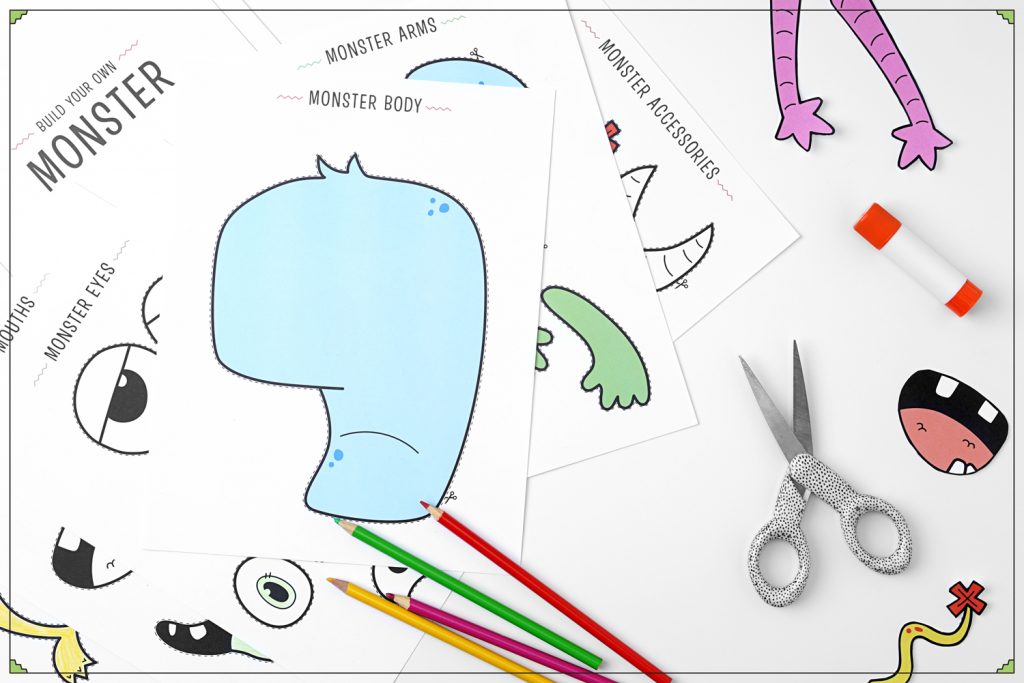 Halloween Activity
With Halloween just a few weeks away, why not get your little ones in the holiday spirit with this make-a-monster activity from Personal Creations?
The monster craft just takes a few simple materials to make: glue, scissors and the printables themselves – although you could always opt for the colour-in-yourself version and add some pencils or pens too.
If you're setting up for a Halloween craft day, why not add in these 'dead' easy Mummy Lanterns?
As a final thought – if you're not keen on giving out sweets at Halloween, consider printing a few of these make a monster activity cards in miniature and giving those out instead.
I have to be honest, I'd much rather Bean came home with a swag bag full of activities than chocolates, and I'm sure I'm not the only parent who thinks that!
Download the free printables here & don't forget to subscribe to the newsletter for more in the future!
If you like these, why not check out my Activities & Crafts section, or my post with Dead Easy Halloween Crafts?