Quick, Easy & Last Minute Mother's Day Crafts & Cards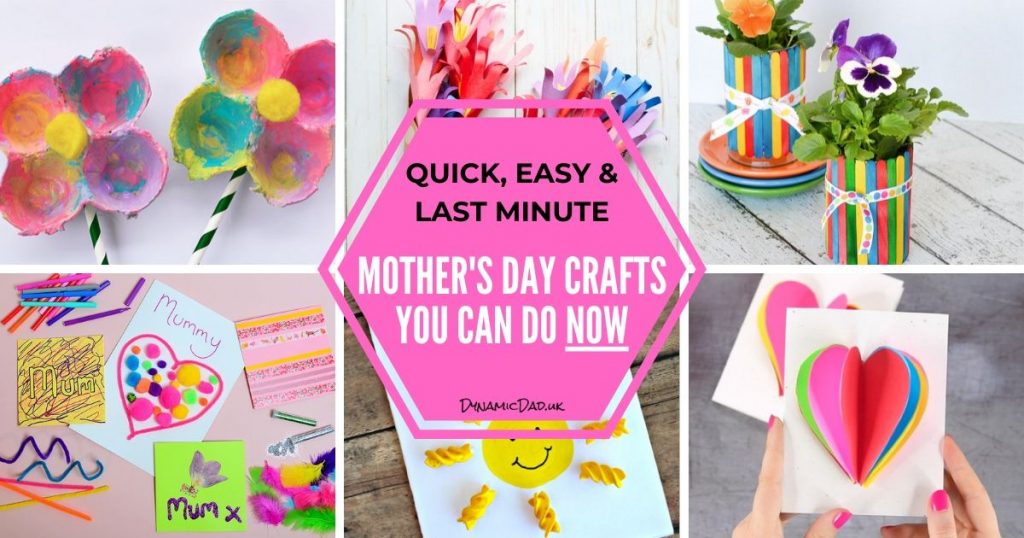 Mom's love to receive cards & crafts from their kids – obviously.
What we forget though, is that they don't need to be perfect!
Scribbles, spelling mistakes, colouring outside the lines – it doesn't matter. It really is the thought and the appreciation that counts.
It's also true that many of us leave to the last minute – so if this is you, worry not! Read on for a list of quick & easy last minute mother's day cards and crafts that will keep everyone happy!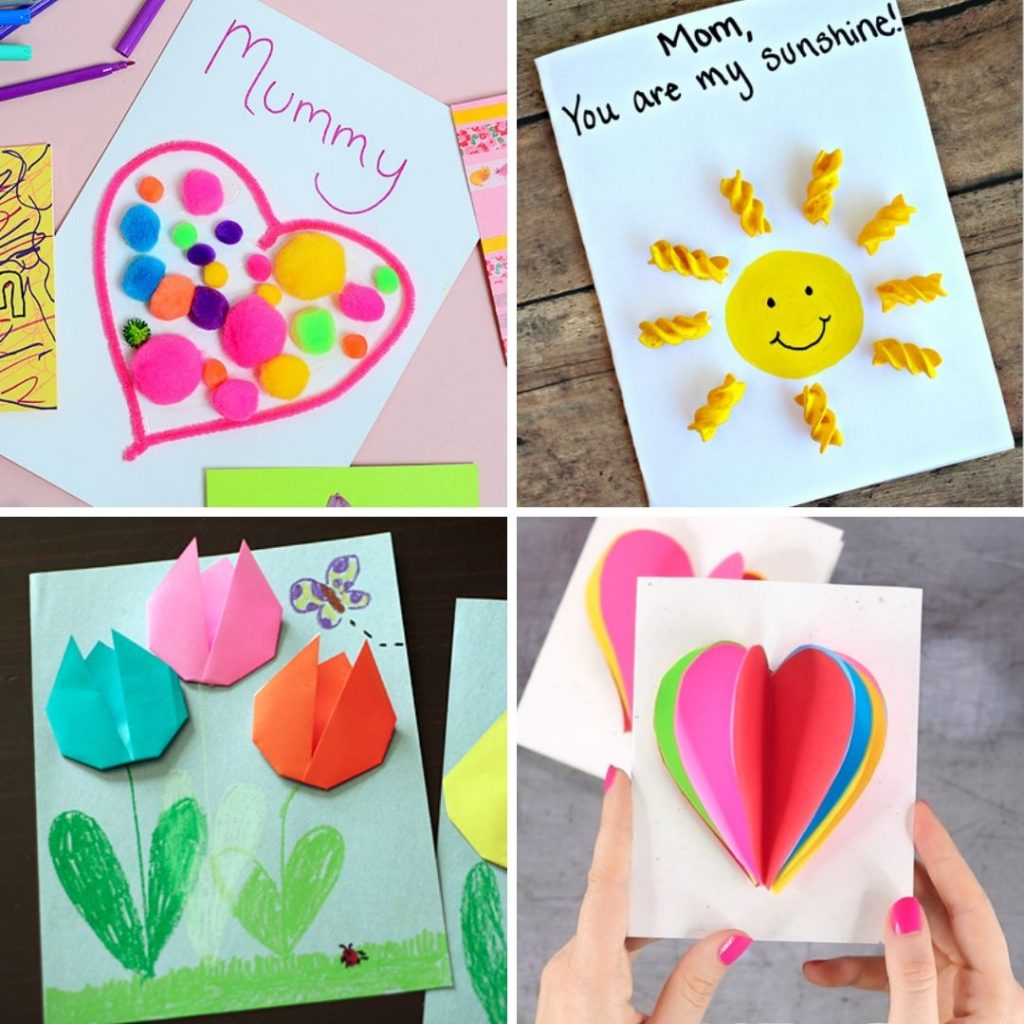 Pom-Pom & Pipe Cleaner Card from Hobbycraft
Card, glue, pen, pipe cleaners and pom-poms – all you need for a superb, simple and last minute mother's day card!
Pasta Sunshine Card from Crafty Morning
Another great offering from Michelle, needing only card, glue paint, pen and pasta!
Origami Tulip Card from Make and Takes
Coloured paper, colouring pens & glue, plus maybe a little assistance and only 4 steps to fold the Tulips!
3D Heart Card from Easy Peasy and Fun
Coloured paper, scissors, glue and of course the card – easy peasy and fun!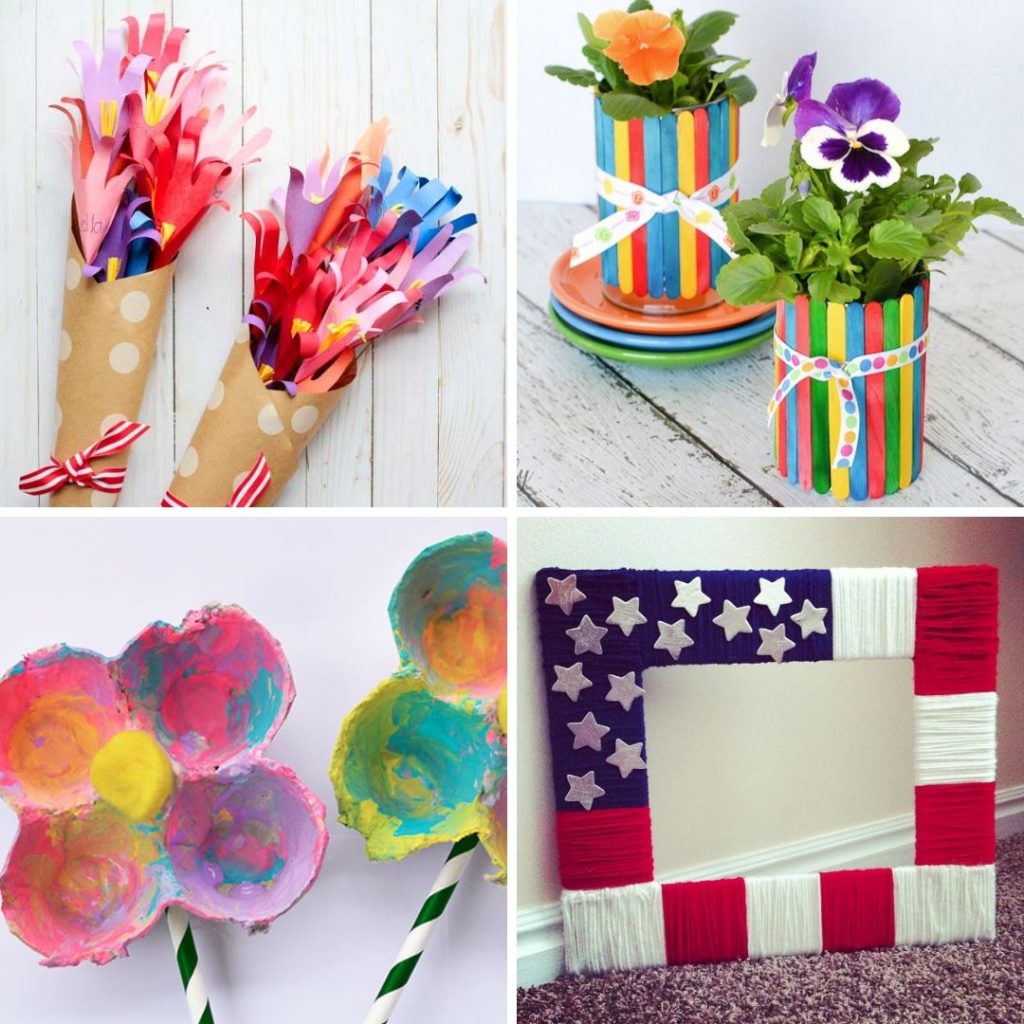 Handprint Flower Bouquet from Non Toy Gifts
Coloured paper, wire or pipe cleaners, scissors & glue plus some willing hands.
Craft Stick Flower Pots from Typically Simple
Tin can, craft sticks, rubber band, ribbon plus flower – and NO glue!
Egg Carton Flowers from I Heart Arts 'n Crafts
Egg carton, paint, straw, pom-poms & glue. The messier & more colourful the better!
Yarn Photo Frame from Call Me Mama Leisha
Buy or make – a sturdy frame, wrap in yarn, decorate and voila!
A short and sweet list to save the day – so take your pick and get crafting!
If you've enjoyed this post, you'll love: