Why dads should play with their children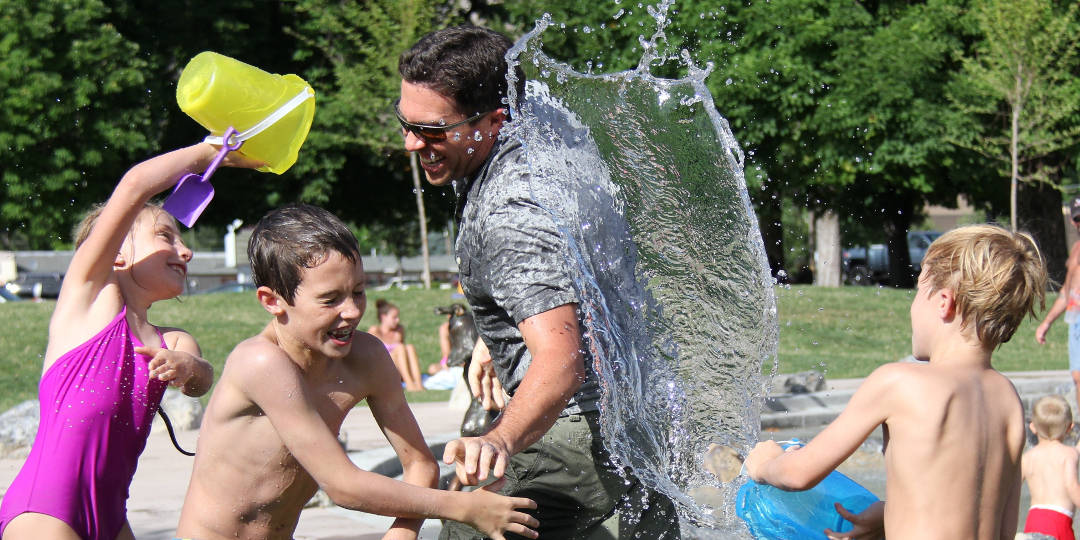 Children learn through play, right from the very beginning and through each stage of development, so quality play is vital – and lots of it.
Why is play so important for children?
Play is in part responsible for healthy brain development, as it encourages imagination and creativity, emotional and social interaction. It is the way that children explore the world around them.
While risking some gender bias, dads are typically the ones to spend less time with their children – though not entirely by choice – and this can lead to a relationship where the dad may be seen as less approachable or even intimidating.
I'll stress that this isn't by design, even as adults we harbour some reservations about things we spend less time doing and people we spend less time with.
Playing with children is a great way of breaking down these barriers and demonstrating to our kids that while we may not be there as much as we'd like, we are open, loving, fun and supportive of them.
During play with us, our children start to learn interaction and social skills and their perspective of the world is influenced by how we play with them – if we control the activity or let them take the lead, whether we are fun, playful and laughing or reserved and serious, whether we always have a lesson to teach or whether we play just for the enjoyment of it.
Quality and quantity are important
please don't let your phone appear to be more important to you than your child
Modern working families have less time to spend with their children.
This presents risks that we need to be mindful of…
As our lives are busier, we've become more efficient at managing our time and 'squeezing things in'. This in turn can lead to frustration on our part when others do not appear as efficient as we are, or do things differently to the way we might – including our children.
Our children's minds do not organise or prioritise in the same way as ours – you already know this from hearing things like 'we can just buy another one' or 'just one more go, pleeeease'. There is no concept yet of where the money comes from, or that some other activity will be lost if we don't leave now to arrive on time.
Play cannot be 'squeezed in'.
Limiting play time to what you have, rather than making enough time for play, shows your child that they are less important than whatever else it is that you spent your time on before or after.
This includes checking emails, Facebook, and 'just a quick call to…' – so please don't let your phone appear to be more important to you than your child.
Time is a precious commodity, so is the love and respect of your child.
In an effort to teach, many of us will attempt to guide play so the lesson can be learned. This can actually counter productive, especially when overdone. Children will learn at their own pace – more, less, faster and slower.
Child driven, undirected free play allows development of decision making skills, discovery of their own interests, progression at their own pace and the opportunity to fully engage in their true passions.
Play in groups allows children to learn important social skills, to share, to work as a team, resolve conflict and promote self worth.
As play is often physically active rather than passive, it helps stave off childhood obesity too.
Plan, and spend your time wisely playing with your children and you'll reap almost boundless rewards, as will your children, including their healthy development and a strong dad-child bond.
Commit to playing
focus your attention on playing with your children, not how you're going to reply to that email when they finally get bored
Give your children your full attention and involvement by turning off distractions – no tv, phone, tablet etc.
Remember – you are your children's idols and they will copy you before they listen to you.
We all want for our children to be confident, self-assured and successful. What that actually means is that dads need to have tea parties wearing a tutu. To not do so would show our children that they must conform to established stereotypes and that if they're unsure of something it's best to play it safe and not try. Why on earth would anyone want their child to believe this?!
Despite everything you try to tell them to the contrary – they will do what you do, not what you say, so it is up to you to actually do what you say, and lead by example.
Get fully involved with whatever it is and focus your attention on playing with your children, not half-distracted thinking about "how you're going to reply to that email when they finally get bored". They will notice this, just as you notice distraction in them, your partner and your colleagues.
How does it make you feel when you don't have someone's full attention?
How will it affect your child's perception of their self worth and value?
Mix it up
there are no hard and fast rules to play. Different activities and games will help their development in different areas
In all likelihood your child will, at some point, want to repeat and repeat the same thing. It will drive you nuts.
Don't snap, chastise or display how bored you are – they will take it personally – they're still children!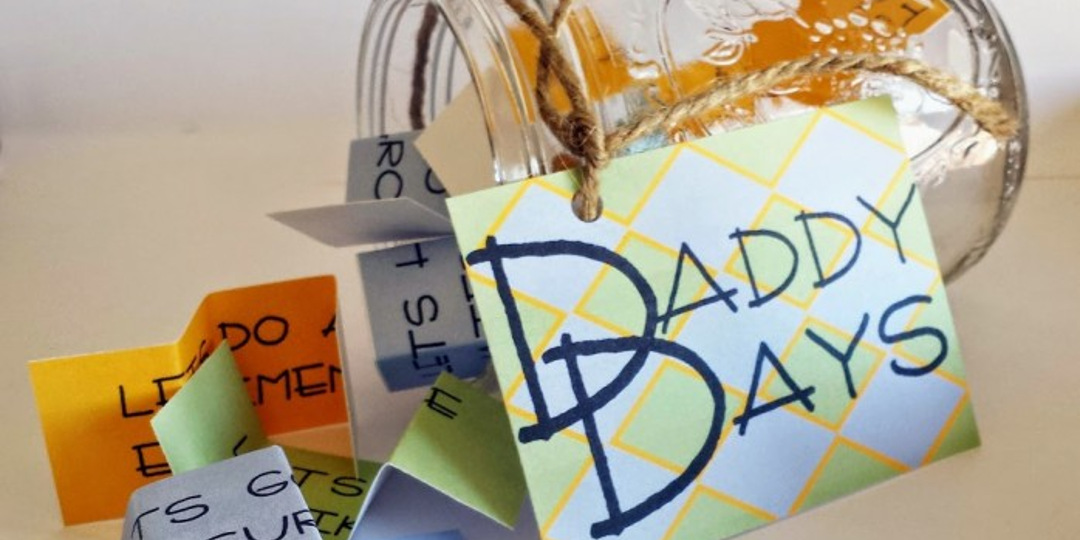 Image Credit: whilehewasnapping.com
Instead set yourself up with a selection of activities they can choose from. A great way to do this is by writing activities down on coloured cards, lollipop sticks etc. and putting them in a jar or bowl so you and/or child can take turns picking what you'll do next. Make this a routine and frequently add new activities (as well as remove some) to keep the choice fresh.
Apart from the above, there are no hard and fast rules to play. Different activities and games will help their development in different areas, without needing to teach. Whether you play with props or not, outdoors or inside doesn't matter.
This is especially important for those parents who may be feeling guilty about not having the time or finances to arrange trips out – quality play time at home with you can be as beneficial if not more so than organised activities elsewhere.
Yes, there are benefits to a child's development of organised activities, especially when compared to being left unsupervised (latch-key kids) but over-scheduling the child or the parent benefits neither. Both become more stressed, rushed and anxious and finances are reduced.
Use the right toys and games
Toys such as dolls and blocks allow and encourage children to fully utilise their imagination, as opposed to electronic and passive toys.
Playmats with a road network and a selection of toy cars, planes, boats etc. give the opportunity to mimic real life.
Wooden train sets and hot wheels tracks allow for endless additions and variety of track as well as add-ons such as traffic lights or signals – that could even be made instead of bought.
Board games like Monopoly, Cluedo and Scrabble are not only fun, but can teach important life skills too. There are simpler versions for younger children too – Monopoly Junior, Cluedo Junior and Scrabble Junior, which utilise a smaller board, more child friendly themes and rules, and shorter game time.
Cards and card games have many uses – from teaching tactics to practising memory, recognition, speed and maths – as well as following rules.
Uno is a fantastic game for all ages and even a regular pack of cards or two provides a range of games such as Rummy, Go Fish, Crazy 8's and others for 4-5 years plus, Snap for younger children and even 21/Blackjack and Poker for tweens and teens. Plus, they can always be used to build a house of cards too!
Rummikub is another game great for two or more for number patterns, while the simple pick-up-sticks packs away into no space (great for taking away on holiday) and requires observation, dexterity and tactics to win – plus you can employ practice of multiplication or addition to count score at the end.
Other simple but fun and effective toys for boys and girls are balls and frisbees – who doesn't enjoy kicking, throwing and catching?
The overriding advantage to all of the above is that they can be played together – maximising opportunity for bonding. Most will teach in some way without you, the parent, having to try to instil some life lesson and they are all fun.
As an added bonus or two, some can still be played alone and a couple require getting up and really active – great for everyone!
It doesn't have to be a game
I've listed a number of games above, but I spend just as much time on craft activities, teddy tea-parties and teaching how to cook or, occasionally, bake.
The time spent together is the most important thing for bonding, your child will feel more loved, and likely talk more too.
Explore your child's interests – you don't have to know what to do all the time. As discussed earlier allowing your child to take the lead is important in their development – and possibly yours too, one day you will have to let them go solo, maybe now is a good time to start practising.