How to prepare your car for winter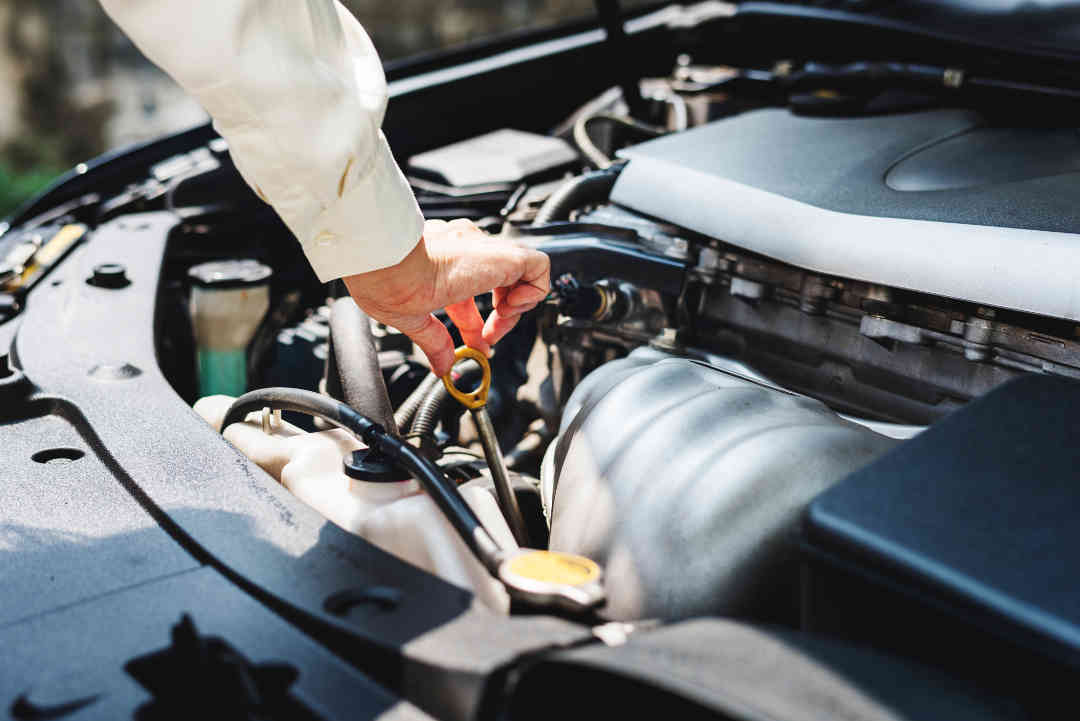 With this winter set to be the coldest in years, it is important to know how to prepare your car for winter. This is especially true given the increasing havoc we've seen over the last few winters. In Britain, we just aren't prepared or able to cope with the winter weather, especially on the roads.
Don't get caught out – with a few simple precautions, some sensible equipment and a bit of forewarning you you'll know how to prepare your car for winter travel, as well as yourself.
I'll cover a few things to check on your car (or have checked), some things you really ought to have if you don't already, and things you can do to stay safe. These are the things I do and have myself, and I recommend you do the same. Before the weather actually arrives, be sure to brush up on how to drive safely in the snow.
How to prepare your car for winter – what to check:
Tyres
These are the things that keep your car pointing in the right direction, allow it to accelerate and to slow down. They are the only things in contact with the road so if they're not in suitable condition, it doesn't matter whether you have the best brakes or a full fledged 4×4 – you won't get the best (or even safe) performance from your car.
That's not to say we should all run out and buy winter tyres, far from it. In most of the UK it's just not necessary. There are things you should look for though to prepare your car for winter.
Tread depth – your tyres have markers to indicate when the tread depth is too low and you should get them replaced – these aren't 100% foolproof & the law states tyre tread depth must be established by measuring. The depth of the tread is what allows the water or snow to clear the tyre and allow good contact with the road. If they aren't deep enough, they're not safe. If the markers shown in the image above are level with the rest of the tread, it's time for new rubber.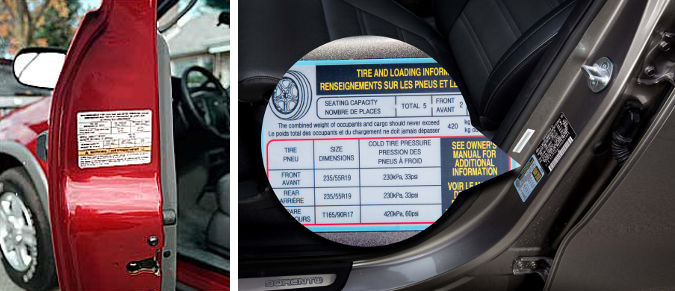 Pressure – improperly inflated tyres can't do their job properly, so steering, braking and general control performance is reduced. Next time you fill up the tank, stick a silver coin in the air machine and fill up the tyres. If you're not sure of the correct pressures, there's normally a sticker on one of the front door frames, the door itself or behind the fuel filler flap. You could also look it up online or on the car's handbook.
Antifreeze
I live in the south with the softies, and I've seen -15 and below over the winter for several years, so I always make sure my antifreeze is at the right concentration. You can buy simple tools to check this yourself (such as this one) or you can have it looked at as part of a service – something I'll come to in a moment. The last thing I want is for a cold snap to freeze the coolant in my radiator, expanding and punching a hole in it or any of the associated pipework.
This is an expensive problem in itself, but in a lot of modern cars there is no temperature gauge either – so the first you'd know of a problem is when the warning light comes on – if it comes on at all (no water over the sensor = no temperature sensed = engine overheats with no warning = really expensive!).
Screenwash & Wiper Blades
Driving down the motorway or even your local B roads with salt and road grime sprayed onto your windscreen is no problem so long as you can clear it. However, if the screenwash is frozen all you'll do is smear everything and effectively drive blind. Not smart, not safe, please don't do it. I don't bother with screenwash rated at anything less than -15, I don't let my family or friends do it either and I implore you to do the same.
Driving in the dark, below zero, with wind-chill and the wrong screenwash is just asking for it to freeze in the pipes or at the jets when you need it most. For a few quid extra you can buy a 5L bottle of the good stuff (something like this from Halfords or this on Amazon) and the peace of mind it will just work.
The same applies to your blades, winter hardens the rubber so if they're already old and perishing the cold will likely finish them off. If they're making noises or leaving streaks, it's time to get new ones fitted. As with bulbs below, you can have your local auto centre supply and fit if you're not confident doing this yourself.
Oil
This wonderful stuff is what lubricates your engine. What of it? Well, when it's cold it can congeal and become next to useless, especially if you're running low. As mentioned earlier, it may be best to get this changed as part of a service – but you can still check it yourself. If you're all topped up, great! If not, again you can pick up what you need from your local motor store, garage, etc.
Battery
Winter is one of the toughest times for batteries and one of the greatest call outs for breakdowns. Get yours checked – many garages & tyre centres offer a free battery check, take advantage and get yours looked at – breaking down at home and not being able to get to work or drop the kids at school is frustrating. Breaking down away from home is arguably worse, and more expensive depending on who's where and able to help you.
Lights
I spend more time on the road than I'd like, and one of the things that infuriates me is people driving around not knowing that their lights aren't working. As an example, I've seen cars braking, but only one bulb in the high-level brake light is working (out of 5 or 7) – all the rest are out. Yes, it may have worked 6 months ago when it passed the MOT, but it doesn't today, and it's dangerous! Prepare your car for winter – when it's dark for longer – by taking a minute to walk around your car with the lights on to find and replace your dud bulbs. If you're not sure, or not comfortable doing it pop down to your local auto store where most will gladly sell you the correct bulb and fit it for a small fee.
Servicing
I have used on a number of occasions for my personal cars & work van, ServicingStop.co.uk. They are essentially a service that links you to a local garage, but they'll come and collect you car from home or work, service it and bring it back again for less than you'd pay direct. I've used them a few times now and the convenience of being able to just get on with my day while they do the driving and the work is priceless and for that I thoroughly recommend them.
I've used them in different areas so I've used different garages too but the service is the same – I get a quote online using my registration, my car (or van) is collected and taken away. I get a call with the cost and any issues found so I can say yay or nay to fixing them, then an email with a link to pay online. Once I've paid, my vehicle is dropped off again – meanwhile I've been at work anyway.
Their pricing is pretty clear upfront – my car takes a special oil so I know there's a premium to pay and this is made obvious on the website, but I'd pay the same premium anywhere so I'm still saving on the service.
I don't get a kick-back for recommending them (though I'd certainly like one!), but I've had nothing but good experiences over three services and three MOT's on two different vehicles in three different places (Ringwood, Bournemouth and Farnborough). Regardless, a service is one of the best ways to prepare your car for winter and will pick up on all of the above.
How to prepare your car for winter – what to get:
Even if it was as simple as you leaving the lights on, if it's flat, it's flat and you cant go anywhere until it's charged or at least you've boosted the car. Now, a word of caution – some modern cars cannot be jump started without causing serious damage to the electronics in the car. Typically this applies to the more expensive, luxury brands as well as more common brand models with the fancy entertainment systems.
Having said that, the average car will be just fine and a booster pack is a handy thing to have. You can buy all sorts of models from large, all encompassing units with tyre inflators etc. built in, to slimline power units with connections for charging your laptop, phones etc. too. My preference is the latter, in a much smaller pack that I can use for powering just about anything, whereas the bulkier units don't provide much extra and even the air compressors are pretty poor.
Blankets
I have a "Go-Bag" permanently in the boot of my car, that I change by season. Last year, and several years prior we've seen news stories of people stuck in snowdrifts etc. on motorways and major A-roads. You could equally find yourself stuck in a ditch after a black ice encounter on a back country B road. The biggest risk to you and the kids in either of these cases is hypothermia. To prepare for a winter night in you car, have a couple of decent blankets to wrap up in, and a couple of space blankets too. The latter cost pennies but are quite literally lifesavers. They should be in your first aid kit anyway. You do have a first aid kit, don't you?
Snacks
I'm a fan of having some snacks stashed around the place anyway, I don't know about you. But in the context of how to prepare your car for winter, a box or two of cereal bars in your "go bag" in the boot can be just what you need to keep your brain functioning (we've all seen the Snickers adverts – and I know I get like this on an empty stomach) and to keep the kids in check too. After all, you were probably on your way home to a nice hot meal when everything went black and you found yourself waiting at the side of the road, nth in line for rescue.
Liquids
OK, so this is a little more challenging, as we're talking about storing liquids in the car at -15 or below. Regardless, it's a good idea to have some water at least available for drinking. Either try and get into the habit of taking a bottle or two with you every time, or consider wrapping them up in the nice thick blanket in the go bag. Chances are that being wrapped up, in a bag, in the boot they won't freeze. Having said that, if they do, you risk having a wet blanket and bag when they thaw if the bottle split.
It doesn't happen often around me, but I have seen the roads closed due to snow and ice on several occasions. For that reason, I carry "snow socks" in the boot too (these ones). Snow chains & snow socks wrap around your tyre giving extra grip in snow and ice. If you live in an area that's affected often, you probably have chains already. For everyone else, snow socks can be handy – with a caveat: they're not for regular use. In fact, unless you use with extreme care, most will only survive one use – but they will get you up that hill under control so you can actually get home.
Chains & socks are designed to go on the drive wheels of the car, so for most people the front wheels. If you have a rear wheel drive, they go on the back, but you may consider buying two pairs so you have extra grip on the wheels that do the steering too. This is what I did. Socks aren't designed to be used above about 30-50 mph and aren't for use on clear tarmac – they're only for snow/ice, so once you're clear you need to stop and take them off. For any equipment such as this, familiarise yourself with and follow the manufacturer guidelines – I'm only providing general information.
Honestly, you should have one of these anyway. Even if you never have to dig your car out of the snow, the kids will love using it to build snowmen, igloos etc. Plus, they typically come as part of a kit like this one with torches, yellow vests etc – all the other stuff you should have in the boot already!
You just need to have one of these, ok? You never know when you might need a plaster and an antiseptic wipe. Seriously though, you're more likely to be dealing with falls and scrapes in the winter. I recommend that you get yourself on some sort of first aid course, everyone should have some basic knowledge – but even if you don't the next person on the scene might and at least you'll have a kit available to help them help someone – maybe even you.
Mine is a combination of many, complete with splints, tourniquets, etc. You don't need this much, but you should have something!
It gets dark at 4 – so you should definitely have one of these available, even if it's only so you can see where you're plugging the booster pack in. Don't buy one of the 99p ones though – they're just flakey and won't work when you need them to. The 3 AAA battery LED units are absolutely fine and again, are what I use. But having had several of the el-cheapo units, they just don't work. Spend a few quid, maybe even get a head torch so your hands are free, but have a decent one (or more) available. I use this one as it also has a built-in glass hammer and seatbelt cutter – it might not be me breaking out of my car, but breaking in to someone else's to help them.
Don't use your credit card! These things really aren't expensive, and make light work of a frosty screen. Do take the time to clear all the windows – not just half the front one. It's not about how cold you are, it's about the kid you didn't see slip on the ice, off the pavement and into the road. Make sure you can see – properly – out of all of the windows. I use one of these that has a brush at one end and scraper at the other. Remember to brush any snow off the roof/boot/bonnet too – if it blows off as a sheet it can do some serious damage.
DON'T use hot water to melt the ice off. The rapid change in temperature can and will crack your windscreen. Yes, I appreciate you've gotten away with it so far, but trust me, when you do crack the screen you'll wish you'd been a little more patient! Again, these typically come as part of one of the many winter car kits you can buy.
These are a bit hit-and-miss. I've used several over the years, and unless you're willing to spend some money on a proper, thick, insulated cover you can end up with a flimsy sheet of nylon that does little more than get frozen onto your windscreen. I've found that starting the car, putting the de-mist blowers onto full and walking round the car scraping the ice off takes more-or-less the same time as removing the cover, shaking the ice off, rolling it up and putting it away, then reversing the process at the end of the day. Having said that, if you'd prefer a cover this is the best one I've used, especially as the magnets mean I don't have to fuss lifting wipers etc.
Hat & gloves
Stick a spare set in the car for you and the kiddo's because you never know when you'll need them. The cheap, one size fits all versions are perfect – something is better than nothing!
Yellow Vests
Mandatory in France, not that I often care what the French think about anything other than cheese and wine. The fact of the matter is that these things make you more visible – and in dark, miserable, overcast, drizzly winter weather you need everything you can to be seen. Trust me, the commuters in their cars won't see you and won't care even if they do. They're far too interested in getting home themselves, the fact that their windscreen won't clear and they can't see properly, etc. Make yourself visible – make yourself safe.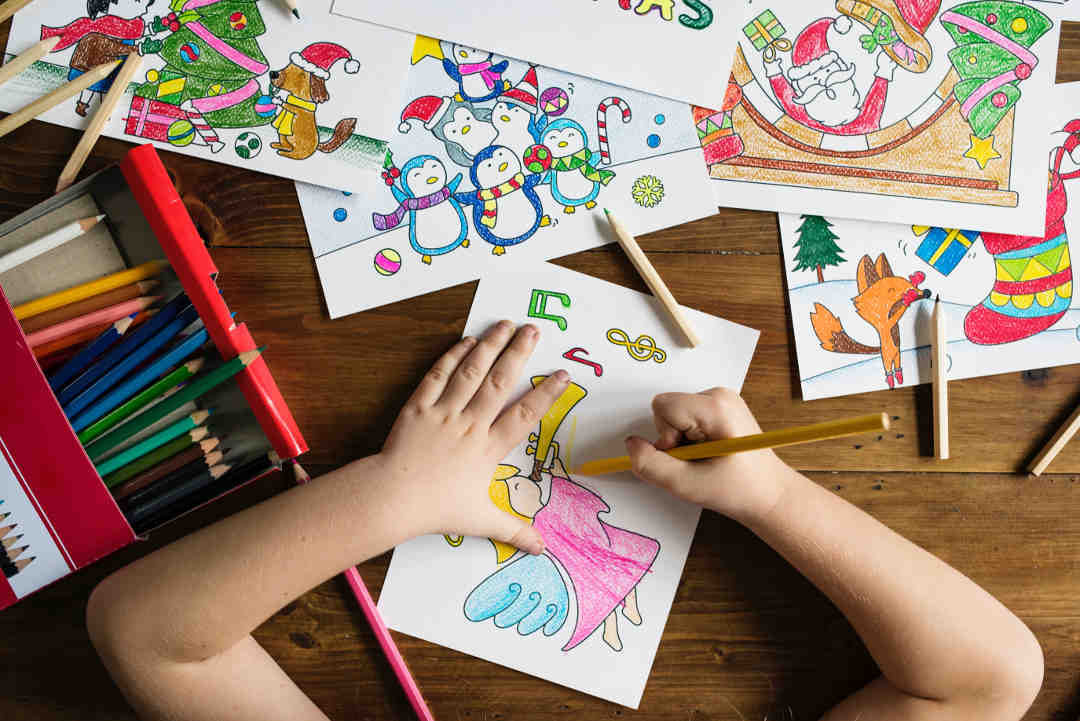 How to prepare your car for winter – entertainment:
Whether you get stuck in the car at the bottom of an icy hill, the side of a snowed out road or in the office or school car park, it will take longer in the winter for help to get to you. Part of your preparation should include some entertainment for both you and the kids.
Books
Something for either or both of you – depending on age and ability of course. Stick one or two in the 'go bag' I'll discuss shortly.
If there are a few of you, these can turn a dreary wait into something entertaining. Travel games pack down small but still carry huge entertainment value, they aren't expensive and can be a sanity saver. I have a full post on my recommended travel games for you to read here.
Colouring books
Again, age dependent but I've found this to come in handy on several occasions, not only in the car but when waiting around for anything – at the doctors, in restaurants, before a flight etc. A few pencils, a sharpener and a book can be enough to distract little ones for long enough for you to make the necessary recovery calls.
Quiz books
As with the colouring books – these are age and interest dependent, but are a good distraction for you and anyone else getting frustrated with waiting around.
Movies on phone/tablet
I have several movies downloaded and saved onto various devices as a just in case – and was saved with one of them this weekend. Assuming there's enough battery, you can easily pass an hour or two this way, either giving you the time to chase the breakdown company or to huddle up together and make the best of the situation.
Go Bag
I've referred to this a few times… what is it? Well, this is a bag I keep in the boot of the car, containing all of the above plus a few other things. I do a lot of driving and I've seen and spoken to enough people who've been caught out to not want to be in that position myself.
In my go bag, in addition to the blanket, entertainment, water and snacks, I have a spare set of clothes for me and kiddo. I change the clothes by season to make sure I don't have a bag of shorts and t-shirts midwinter or hoodies and thermal socks over the summer holidays. I also have a travel sized wash kit and some cash.
Given the number of times I've seen people stuck in their cars overnight, or travelling tired because they've spent so long in traffic, I've made sure I always have the opportunity to stop and carry on tomorrow, knowing I can change and freshen up.
Press-on-regardless is one of the most dangerous things you can do in poor weather and when you're tired. Having the essentials in the car ensures you have the 'out' you need, you can always get there tomorrow in one piece.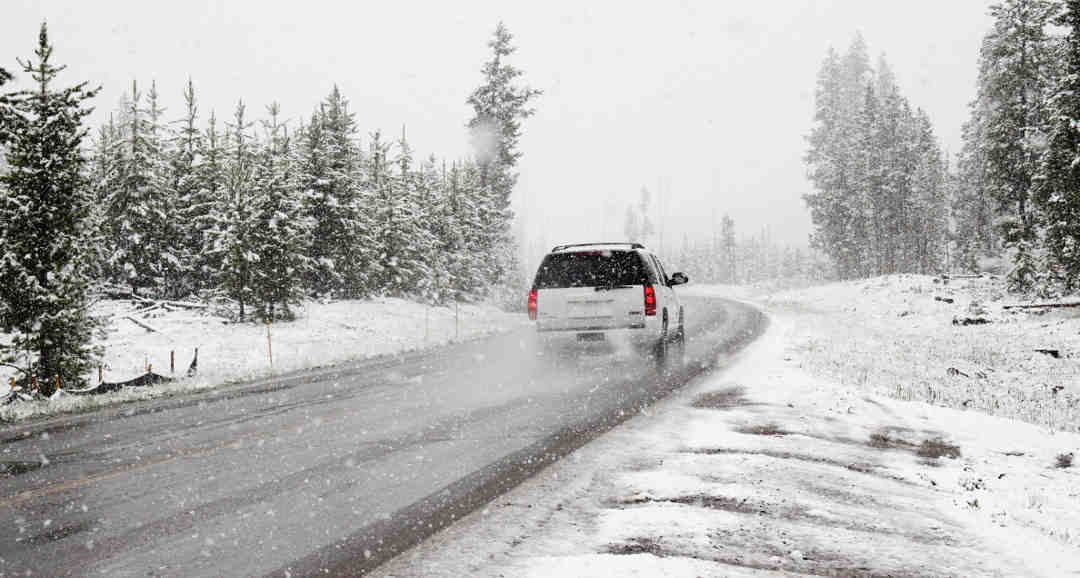 How to prepare your car for winter – driving tips:
It's dark for longer, fog, rain and general poor visibility is more likely, as is ice, standing water and an accident around the corner. I've written a summary of tips below, but be sure to check out my post on how to drive safely in the snow here.
Keep your distance
…between you and the car ahead – it'll give you more time to see if they get into difficulty so you can avoid it, as well as other road hazards that they may have avoided without manoeuvring (like standing water near the kerb) that you wouldn't have otherwise seen.
Remember that it will take longer to stop – so give yourself the extra distance, and to the big 4×4 drivers, without intending to tar you all with the same brush, while you can pull away where others cant, four wheel drive does not help you stop nor corner better in wet or icy conditions.
In fact, you have more inertia so will take even longer to stop – most 4×4 incidents are being unable to stop or make the corner, or rolling the thing trying. Just because you can go where others can't doesn't mean you can go safely, and certainly not any faster.
Turn your lights on
In many countries it is a requirement to have your lights on whenever your wipers are on. This is a pretty sensible rule, and many cars are now fitted with 'running lights' anyway to ensure compliance whether wipers are on or off. In poor visibility, such as water falling from the sky, it is a good idea to make yourself as visible as possible.
On the subject of lights – pay attention to what other road users are doing. If just about everyone else has their lights on, you should have yours on too. If no-one else has their fog lights on, turn yours off! Fog lights are extra bright for increased visibility in poor conditions, if you leave yours on all you do is dazzle everyone behind you, making it more dangerous for everyone.
Similarly, if you keep getting 'flashed' there is something wrong. You're either dazzling other drivers, or you have lights out that make you practically invisible. If you have a full car, boot and tank and haven't adjusted your headlight dip, then to everyone coming the other way it looks like high beam. Give them, and you, a break by adjusting the dip using this switch, somewhere near your headlight switch. 0 is normal, 1, 2, 3 increases the dip.
Look twice
Not everyone is sensible, and it's surprising the number of tarmac coloured cars at dusk with no lights that speed. Take an extra second to look for cars, motorcycles & cyclists and don't rush for that gap. They may not see you in time either, and it's not worth the aggravation of even a minor 'fender bender' let alone the risk of injury with a major collision.
Leave extra time
There will be more, slower traffic. Add extra time before you leave, to reduce stress as you eat into that buffer. If you know you've left plenty of time, you're less likely to make questionable decisions that are more likely to land you in trouble – whether that's legal or an accident.
Consider using a navigation app like Waze even if you know your route – it will alert you to toad closures, accidents, police, traffic etc. and help you plan your journey to avoid them so you arrive on time and stress free.
You
You are the deciding factor – are you prepared, driving sensibly for the conditions and do you really need to go at all?
What else do you do to prepare your car for winter? Let me know in the comments below!