Educational Stocking Fillers for Kids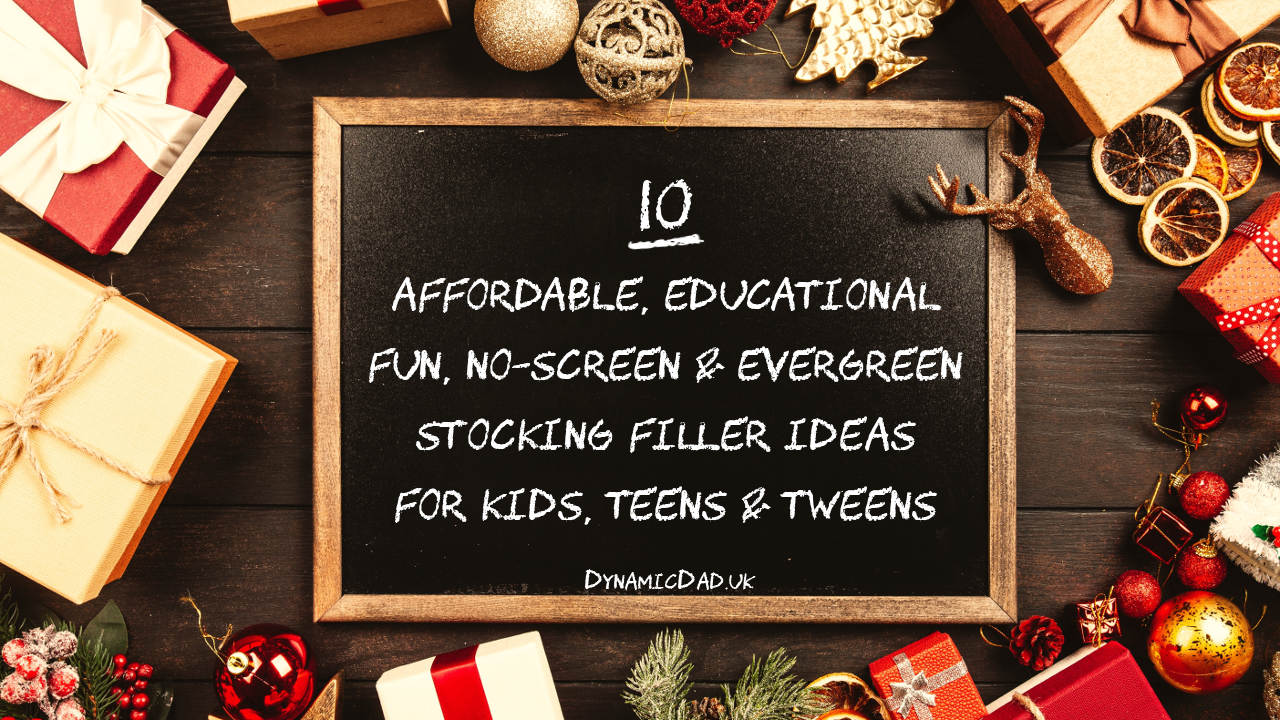 Are you looking for Christmas presents and stocking filler ideas that are affordable, educational, fun, evergreen and no-screen? You're in the right place!
I've put together a list of the best stocking fillers for kids that will keep them – and the family – entertained over the holiday period, whether you're at home or travelling (some of these feature in my great games to take on holiday list too).
With trends changing all the time, how can you be sure what they want this week is what they want on December 25th? Expensive electronic games may be all the rage, but they only last a few weeks before they are relegated to the back of the cupboard, so perhaps now is the time to step out of sync?
Have a look at this list of timeless stocking fillers for boys and girls, children and teenagers that are not only fun but engaging, educational and social – so much better than spending time alone with a screen in the corner!
A multi award winning game in a tiny and fun package! This addictive word game tests children and adults alike and makes a superb addition to any Christmas stocking. Create a word grid faster than your opponents in the race to become Top Banana! A unique and fun way to increase vocabulary as well as test spelling for 2 – 6 players.
This hugely popular variation on spot-the-difference can entertain the whole family at home, on holiday and while travelling. Perfectly sized as a kids stocking filler in a brightly coloured tin, this game develops observation skills, speed and reflexes. An added bonus is that it comes as 5 games in 1, suited for 2 – 6 players and ideally ages 6+.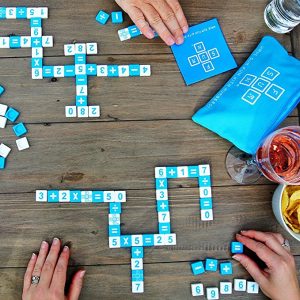 Another addictive and award winning game, this time for building number grids of simple maths sums. Suitable for 1 – 6 players and excellent for building confidence and skill with maths, from simple multiplication, division, addition and subtraction to more complicated combination sequences. Best for 3 years plus and in a soft pouch that makes it an ideal stocking filler.
There are so many games you can play with cards – solo, in pairs, amongst siblings and as a whole family with the grandparents too! Educational benefits can include critical thinking, tactics, numeracy, speed, observation, reaction, pattern recognition – you name it, there's a game for everything!
There are some good suggestions in my other post on great games to take on holiday linked above, but why not get them a whole book? For just a few quid you can drop literally hours worth of entertainment (as well as kid free time while they play themselves) with these presents for the kids' Christmas stockings.
Recommended by the Good Toy Guide, this family friendly quiz game develops critical thinking and reasoning as well as self-awareness and empathy. Read a question aloud from the card and choose an answer, but before you reveal your choice your fellow players have to 'suss' it. A great way to spend time interacting face-to-face, getting to know one another as well as oneself. An ideal stocking filler for teenagers and tweens.
Get the kids outdoors with this treasure hunt style game of cards with descriptions – "tall", "brown", "rough" – that can be played solo or as a family, ideally suited to ages 6 – 12. Who will find the most things that match the descriptions? Great for learning shapes, sizes, opposites etc. for younger kids as well as observation for the older children.
The classic puzzle game that every kid should have as a Christmas stocking filler at least once in their life! It teaches patience, perseverance and focus as well as improving cognitive and problem solving abilities. The original and best – with 43,252,003,274,489,856,000 ways of arranging the squares, but only one solution. The perfect stocking filler idea for anyone!
Another fantastic card game that can be played by everyone – and a perfect size for Christmas stocking filler. This is a regular feature after dinner around Christmas in my my family, is enjoyed by all – from grandparents to grandchildren – and can get pretty boisterous. To win you have to get rid of all your your cards – declaring Uno! when you have one left – and make it as difficult as possible for your opponents to get rid of theirs. Learn tactics, patience, speed and memory with this fast paced family game for ages 7+.
This is Amazon's #1 Best Seller in Traditional Games – and for good reason! I bought this last year for my daughter and it makes an appearance regularly from the toy drawer, whether it's just the two of us or a family visit. Tactics, dexterity, distraction and even maths for adding up scores make this a fantastic no-screen stocking filler for anyone this Christmas.
And there you have it, stocking fillers for boys, stocking fillers for girls and stocking fillers for teenagers, children and to be fair, children over 30 too!